Player Error - Could not play live stream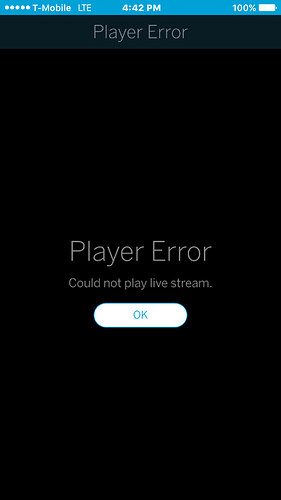 Seeing this much more often since 2.2.8 IIRC? My workaround has been to go play a recording and/or try a different live channel for a second or two and then go back to the desired live channel. It usually pops up that way.
Unfortunately, that technique refused to work this past week when I wanted to watch some local news for weather, transit information.
I finally launched good old EyeTV with it's Dinosaur Mpeg architecture and watched (with gross pixelation) what I needed to watch/hear. Ugh!
Searching this error I found a few similar reports but nothing exactly like this. Suggestions, ideas? Open a support ticket?