Hi there Tablo fans -
A new firmware is on the way for your Tablo!
Like previous releases, this firmware will be offered in a staged rollout. A small portion of users will have access to this firmware immediately. We will increase access slowly as we judge feedback and distribute the firmware to increasingly larger batches of units over the coming week.
Along with some noticeable performance improvements, 2.2.18 includes a secret project we've been working on over the last few months…
ADVANCED RECORDING FEATURES!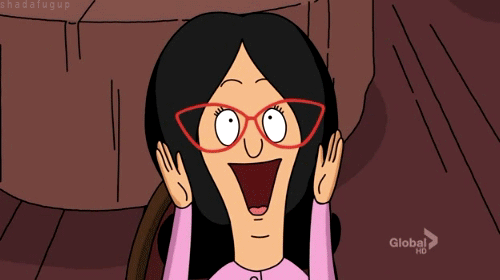 This includes the following:
Adjust Start/Stop Time - Start recordings up to 10 mins early and end as much as 3 hours after the scheduled program time
Keep X Recordings - Retain all episodes or only a select number of airings
Recording Channel Selector - Choose which channel to record from if multiple channels are airing a favorite program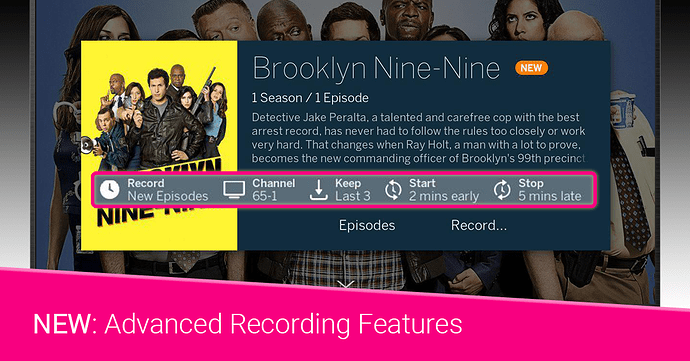 Check out the Tablo blog for a full overview of the new features:
https://www.tablotv.com/blog/advanced-recording-features-tablo-ota-dvrs/
---
Release Notes for 2.2.18
• New feature: advanced recording options
• Significant performance improvements in communication between Tablo and apps
• Performance improvement launching live TV streams (when Fast Live TV Startup option is enabled)
• Fix for issue where some remote streaming quality settings would cause corrupted video playback
• Adds workarounds for issues introduced by Roku 8.0 firmware
• Other reliability and performance enhancements
NOTE: Post-upgrade database processes (if needed) may take several minutes to complete. During this time the LED will be blinking. Do not power down the Tablo until the LED is solid again.
---
**Companion Apps** Tablo's new advanced recording options require companion apps to the 2.2.18 firmware.
Many recent Tablo app updates have already secretly enabled these features, which will become visible once your Tablo's firmware has been updated.
If you're running the following versions (or newer) of these Tablo apps, no further updates are required:
• Roku - version 2.3.0+
• Tablo Preview (for Amazon Fire TV & Android TV) - version 1.2.0
• Apple TV - version 1.4.1+
• Web App - version 1.4.1
Updates for the following supported devices will be rolled out today. You'll need to process the app updates before you're able to see advanced recording settings on these platforms:
• Android TV – version 1.4.1
• Amazon Fire TV – version 1.4.1
• iOS & Android mobile apps – version 1.4.1
For tips and tricks on successful firmware updates head over to the Knowledge Base.
If you have any feedback or questions about this release, please post them below. If you need support assistance, place a ticket and we'll be in touch.