Hi everyone!
As promised, now that 2.2.10 is out the door, the cavalcade of announcements has begun today with the launch of our Add-On for Kodi media player software.
If you're already running Kodi on some of your devices, or if you have a 'generic' Android box that doesn't support our native Android TV app, this Add-On is for you.
The look and feel of the Add-On is very similar to our existing Roku channel: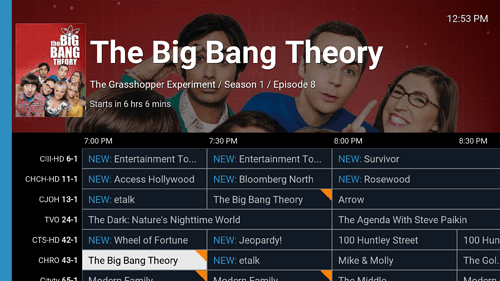 If you've read this far and are wondering 'what's Kodi?' or want more details, check out the Tablo blog:
https://www.tablotv.com/blog/now-available-kodi-add-tablo/
Links to the official repository for users of Kodi Jarvis and to a zip file for users of earlier versions (including Isengard) can be found with the rest of our apps at www.TabloTV.com/apps
If you have any feedback, let us know below!
If you'd like to tinker with the Add-On and you're not already a member of our developer program, drop us a note at info@tablotv.com.