Hey all,
A new maintenance firmware release (2.2.6) is available for Tablo which includes some helpful fixes to make your Tablo viewing experience better. Like 2.2.2 this will be done as a staged rollout with additional users being pushed the new load each day. All users should receive the update by Friday.
This is release includes the following updates:
Support for new 1080 streaming quality to improve buffering on Roku
Firmware 2.2.2 added the capability of Tablo to record 720p broadcasts at 60 fps (when available) when the Tablo was set to at the 1080 recording quality. This increase in frame rate caused buffering issues with some Roku models, in particular those with older hardware.
As a resolution, we have added a new recording quality which will enable users to choose whether to record at 60 fps or not but maintain a 1080 recording quality. We have also updated the choices to provide more information to the end user about picture quality and bit rate.
The new lineup is as follows: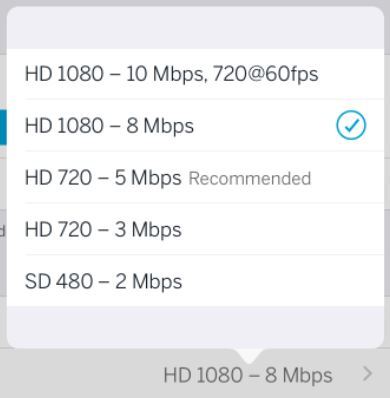 You can get an updated overview of the different recording qualities and our recommendations here: https://www.tablotv.com/blog/choosing-right-tablo-recording-quality/
Fix to maintain scheduling of single-airing events across updates to guide data
Some users were also reporting the random unscheduling of recordings. We have tracked the root cause of this down to a large spike in edits and updates to guide data after it has been published and distributed by our data provider. This change will allow users to enjoy more accurate guide data without the loss of scheduled recordings.
Recovers hidden recordings
Some recordings made on 2.2.2 may have not been available for viewing in the recordings tab. This fix will restore these recordings.
Performance and reliability improvements for connecting
Added a few tweaks to improve connections to Tablo apps.
Other performance and reliability improvements
A few minor tweaks to enable future features and increase the platform's reliability.
***** NOTE ***** The recording recovery process will take several minutes. During this time the LED will be blinking. Do not power down the Tablo until the LED is solid again.
Check out the Tablo Knowledge Base for tips and tricks on successful firmware updates: http://support.tablotv.com/hc/en-us/articles/201457889-Tablo-Firmware-Update-Tips-Tricks
If you have any feedback, please let us know by posting in the thread or placing a ticket with Tablo Support: http://support.tablotv.com/hc/en-us/requests/new