Hi folks -
Two big pieces of news today…
We now officially First, we're excited to announce that in the coming months, we'll be extending support Automatic Commercial Skip to Tablo apps for iOS and Android mobile devices, as well as our web app for PC and MAC.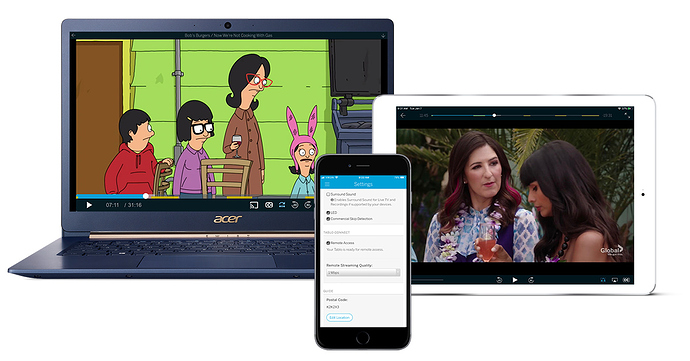 Keep your eyes peeled here for app update announcements!
Secondly, as we outlined during the rollout of Tablo's Automatic Commercial Skip feature, part of the open beta process included evaluating ongoing infrastructure costs related to delivering this feature.
Processing each individual recording requires significant cloud computing resources as well as ongoing development and maintenance of the advanced machine learning systems and DSP algorithms that make this feature tick.
While we're proud to have been able to offer Tablo Automatic Commercial Skip as a free service to our customers with active Guide Data Subscriptions during the open beta, these ongoing cloud infrastructure costs are beyond what we can include as part of the basic subscription, which has not increased in price since Tablo's launch in 2014.


To avoid raising the base TV Guide Data Subscription price for everyone, we have instead chosen to move Automatic Commercial Skip into a new, and optional, Tablo Premium Service add-on starting February 6, 2020.
You can read more about this on the Tablo blog here:
Pricing for the new optional Tablo Premium Service add-on will be as follows:
$2.00 USD ($3.00 CAD) per month on top of the monthly Tablo TV Guide Data subscription
$20.00 USD ($30.00 CAD) per year on top of the annual Tablo TV Guide Data subscription
$20.00 USD ($30.00 CAD) per year for lifetime Tablo TV Guide Data subscribers
The ability to add this feature to your Tablo within the account portal will be available in the coming days is available NOW! But it's worth noting that your subscription will begin immediately and the feature is still free until early February so there's no rush.
If you don't currently use Automatic Commercial Skip, nothing will change for you.
If you do, please visit the Tablo blog for more information about this change, how to subscribe to keep Automatic Commercial Skip enabled on your Tablo, and what will happen if you choose not to subscribe.
Wondering If Your New Premium Service Subscription is Active?
You can check your Tablo's Premium Subscription status on account.tablotv.com as well as via the SETTINGS screen of Tablo apps on Roku, Fire TV, Android TV, and Apple TV.
If you have any questions that weren't addressed in the blog post, comments, or feedback, you can reach us via email, phone, Facebook, Twitter, or reply to this post.