Hi folks -
An update is available now on Android TV and Amazon Fire TV for the newest Tablo app for 4th generation Tablo devices.
This update has a new settings toggle for those who were having difficulty getting Surround Sound passthrough, so make sure to update to the latest if your device doesn't have automatic updates enabled.
Here's what you can expect:
---
Tablo Amazon Fire TV/Android TV App (4th Gen) Update (v. 1.0.7)
Adds new Surround Sound passthrough toggle to settings
Bug fixes & performance improvements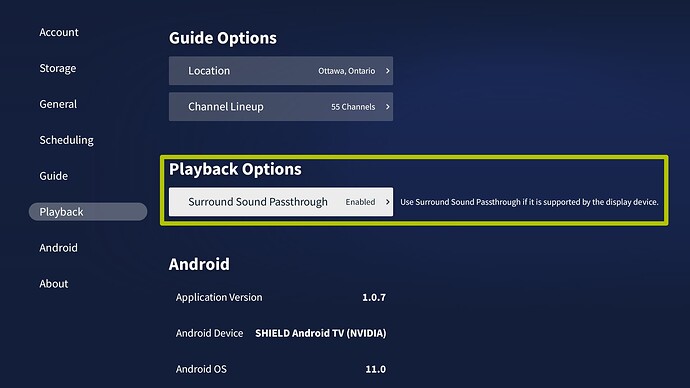 ---
About This Release
The new Surround Sound Passthrough toggle in the SETTINGS screen of your Tablo app is a device-level setting. This was added to assist customers whose Android TV or Amazon Fire TV devices were not delivering Surround Sound when available even when connected to a setup capable of supporting 5.1 audio. Enabling this setting should bypass this issue and ensure the correct sound profile is delivered.
As always, if you have any questions or encounter any problems, please post them below or touch base directly with support