Bummer.
Any idea how far we are from Tablo Connect supporting Roku devices?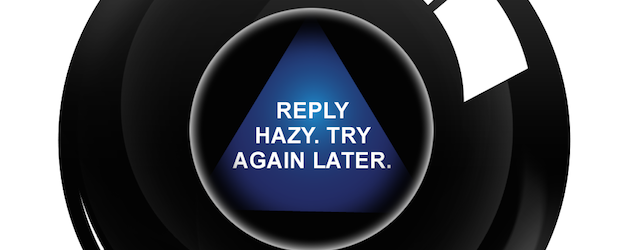 I just installed the app on my Samsung TV and it seems to work great but i noticed that i cannot pause or rewind the live stream. Is this a known issue or is there something wrong on my end?
EDIT: I can pause [recorded TV] with the OK key at the center of the direction keys and forward / reverse with left / right arrow keys. [Sorry- I'd not noticed the word 'Live' in your post. I don't use Tablo to watch Live TV, so I'd not hit that. I just tried and I cannot pause live tv either]
I can NOT pause LiveTV either but everything else works pretty good. Seems a bit slow compared to my Plex but overall I like it a lot. Now we just need it for the other models in my house.

Is there a way to jump between seasons in the Recordings view for a show in this new app? In Roku, Next/Prev buttons moved between seasons, but so far in this app, I've only been able to use up/down to scroll slowly through episode by episode (left / right on the scroll pad during episode list seems to do nothing). Also, since it seems to take a while to pull up the full list of all multi-season episodes, I frequently only have access to one or two seasons until I've entered a series waited a while (a minute or more?) hit up arrow to exit back to the series list, then re-enter the series again. For example, I have most episodes of Big Bang Theory recorded. When I first enter the Big Bang Series, it seems to have Season 10 selected with Season 11 below that. I cannot get to Season 9 or earlier initially (up arrow from Season 10 episode 1 exits the episode list to the series list. The 2nd or 3rd time in for a viewing session, though, and Seasons 1-9 are above Season 10. Something doesn't feel quite right with this little bit of an otherwise good app.
Any ETA on the general release of the app?
Sorry - I wish I had an update to share but it's difficult to know.
I have a UN65KS800D which is a 2016 model and I can't pause, rewind or fast forward LiveTV. I am able to pause/rewind/ff pre-recorded shows. Is this a known issue?
The new activity in this thread has caught my attention!
I have a 2016 UN40KU6290 but don't see a Tablo app in the app store on my TV. Is there somewhere else I should be looking?
Thanks.
I see the Tablo App in my 2016 Samsung Smart TV. However, it doesn't appear on my 2017. Any idea when that will be available?
I saw tablo app in Samsung App Store. Install it and seems working. But after I turn off tv and turn back on. The App does not run, display a black sceeen. My tv is latest mu8000 model.
I have a similar Samsung from last year. The tablo app works but I found it to be sluggish and I use a roku instead…
Same here. Tried the app, seemed like the picture quality is better, but it was very sluggish compared to viewing on Chromecast. Sluggish, as in it would paise to buffer every 20-25 seconds
FYI - there's now a Tablo app for Samsung Smart TVs:
I'm so ready for the 3.0 standard because it means a NEW TV and a NEW Tablo box. Other than that it will be great. OH YA I just bought a new 65" Samsung for $1800.
This is still not available for 2018 Samsung models, specifically N5300 (UN32N5300AF).
Interesting. I have it on my Samsung Tizen smart TV. I searched for Tablo to find it. Are you in the US?
No, it does not show up. (I am in the US.) Tablo support told me about six weeks ago that it was not yet available on this model. It apparently uses a newer version of the Tizen operating system.
I will confirm atacree's findings and I created a seperate post about this last weekend. I am in the US and have a UN8000 series TV. No dice…