I'm having trouble setting up remote access on my C2100T router. I have UPnP set up, but that didn't appear to work.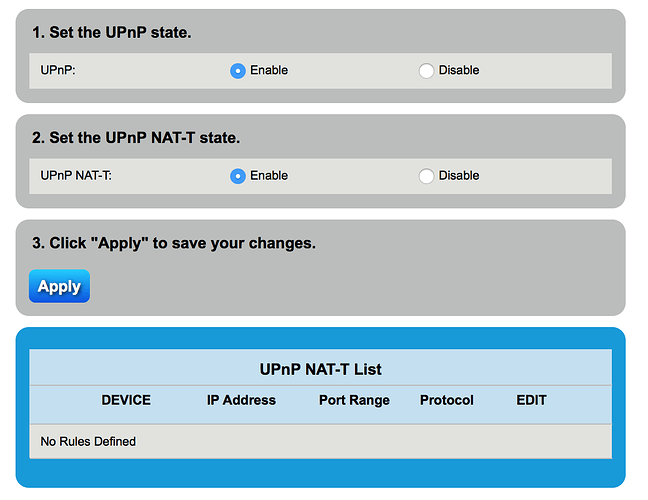 These are the ports the Tablo wants me to forward, and the IP of the Tablo, which I'm connecting via WiFi.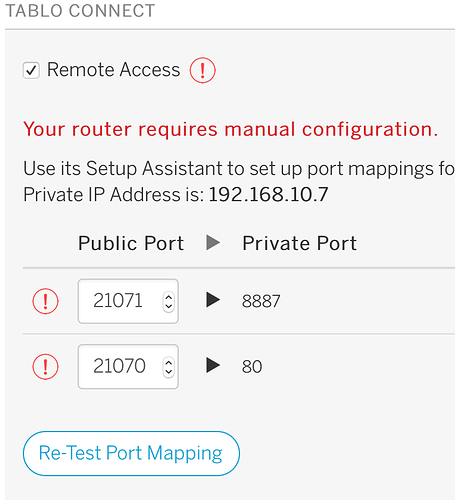 I set up the port forwarding by selecting the Tablo from the "select device list", then entering the port range, and clicking apply. Once the page refreshed it looked like the picture below.
I re-tested the port mapping and no change. One thing I'm not sure if is if I need to be able to specify the private ports somehow. I don't see a way to do that in the router UI.