Using a Netgear Nighthawk X4S R7800 Firmware version V1.0.2.04
Connected to a Comtrend ADSL modem with no routing capabilities (not double NATing)
I have set a static ip for the Tablo in my router
Enabled UPnP
Set port forwarding to the external and internal ports mentioned when logging in with a browser and connecting to the tablo
Also tried setting with same external as internal ports
I have turned off my WebRoot software firewall
Still get "Your router requires manual configuration"
Any advice?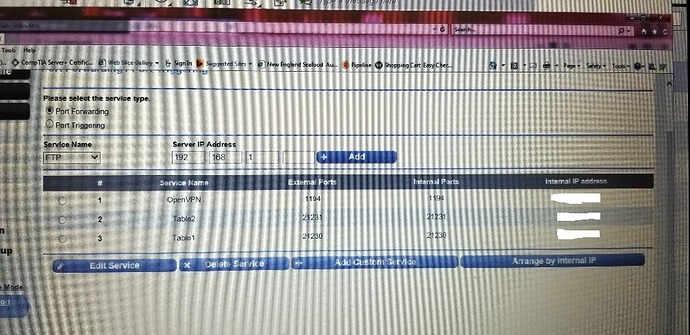 Sorry about the poor image quality. this is me trying the "same internal as external port" suggestion which didn't work nor does it work when the ports point to 80 and 8887 I'm only able to post one photo as a new user.