A week ago, I replaced my outside antenna and the reception indicators on my Tablo quad networked unit seemed to improve. All the channels of which I have interest show 5 green circles after a new scan.
Unfortunately, some of the recordings are now failing to play. These are mostly new recordings but also recordings from a month or so ago. The failure is on both the Fire Stick app as well as the iPhone app.
Sometimes, the failure message indicates poor reception, but the more common message is "Connection Dropped" on the Fire app and "Playback Failed" on the iPhone. The sample recording in the images is a Batman episode that was processed through the commercial skip, as you can see from the attached image. My understanding is that completing the commercial skip process indicates that the recording quality is very good. Doesn't this indicate that the reception is at a very good level and that playback should be available?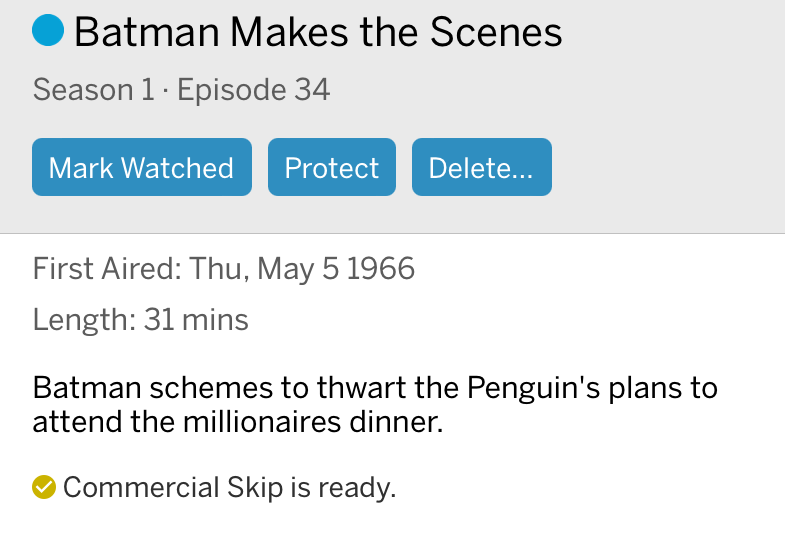 Error on Fire: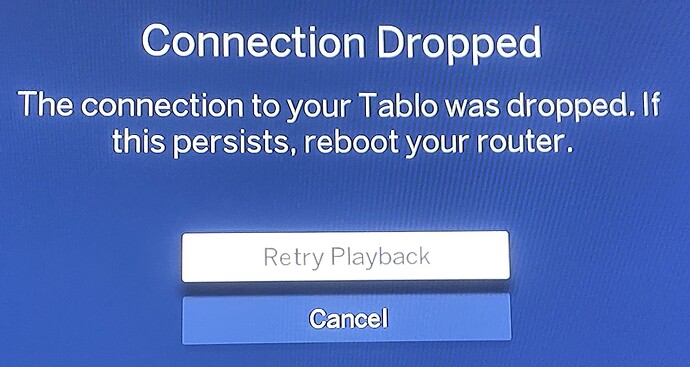 Error on iPhone: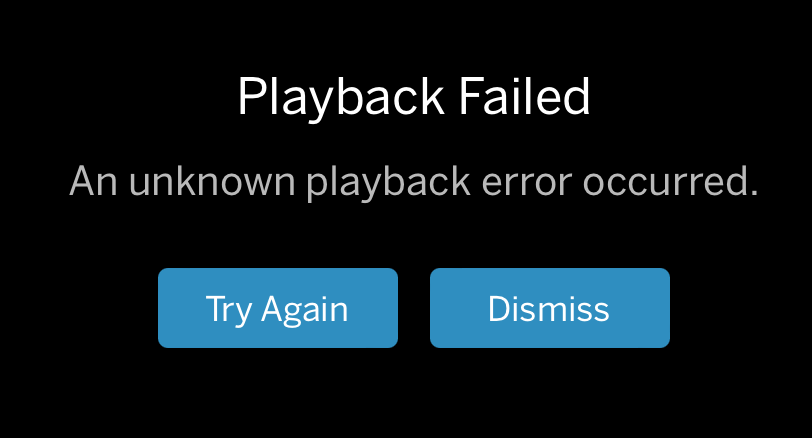 It seems that there is something going on aside from poor reception. I have noticed that a poor power supply can cause strange problems. Could this be an issue? The Tablo has a 2 G hard drive and is cooled by a fan.
I have rebooted the unit and refrained from calling it rude names.
Any ideas or suggestions would be welcome!
Thanks!