Hi everyone -
A new update to the web app has rolled out which adds some new options to the 'keep X' function introduced in 2.2.18.
As usual, the web app can be accessed at http://my.tablotv.com/ via Chrome and Safari browsers.
---
Tablo Web Update v 1.5.0
• Adds schedule underline to the Live TV grid
• Adds "Keep 10" and "Keep 20" Recording Options
• Adds Tablo Cloud DVR management screens (only for Tablo DUAL LITE)
• Bug fixes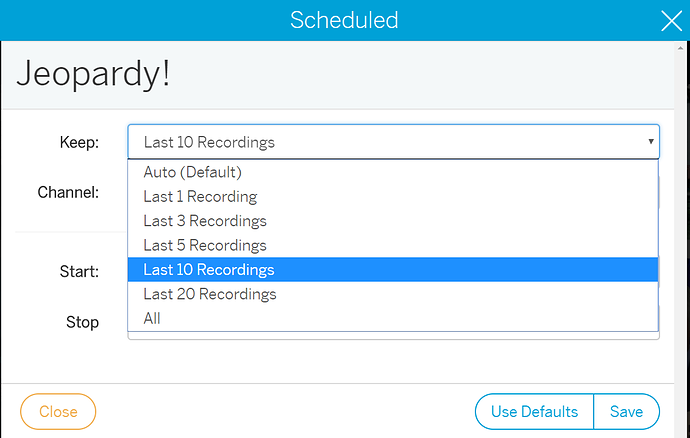 We hope you enjoy this update!
If you have any questions or concerns, don't hesitate to drop us a line or comment below.