Happy Tuesday Everyone!
There's an update to the Tablo PREVIEW app for Amazon Fire TV & Android TV devices on the way.
This does fix the resume issue introduced in the last update and also provides all 14 days of data in the grid for those with active subscriptions.
If you're currently using the ORIGINAL Tablo app on Amazon Fire TV or Android TV, please do give this version a try!
---
Tablo PREVIEW App Update (v.1.7.4)
Adds support for a full 14 days of data within the Live TV Grid
Fix for resuming partially watched recordings
Fix for playback of in-progress recordings to start at beginning instead of at live position
Other bug fixes & performance improvements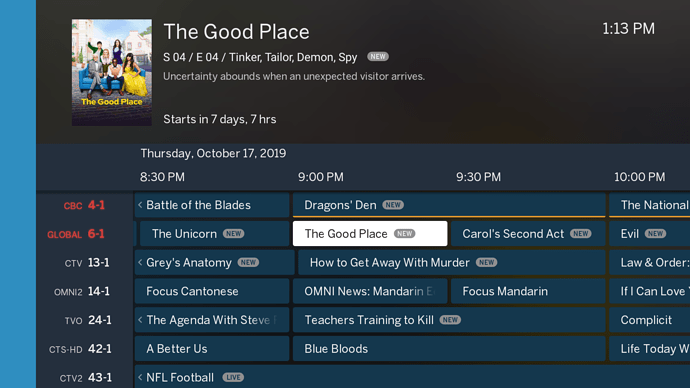 ---
Unlike on Roku, the 14-day grid guide does not need to be turned off/on in settings. It has been totally re-architected and should be nice and smooth for folks using most Fire TV/Android TV devices.
If you have any questions, let us know below or send a note to our support team.