Hi folks -
For quite some time now, Tablo's iOS app team has been working very hard on a fully refreshed Tablo app for iPhones and iPads.
We're very excited to tell you that it's now ready!
Here's what you can expect…
---
Tablo iOS Mobile App (v. 2.0.0)
Fully refreshed Tablo app for iOS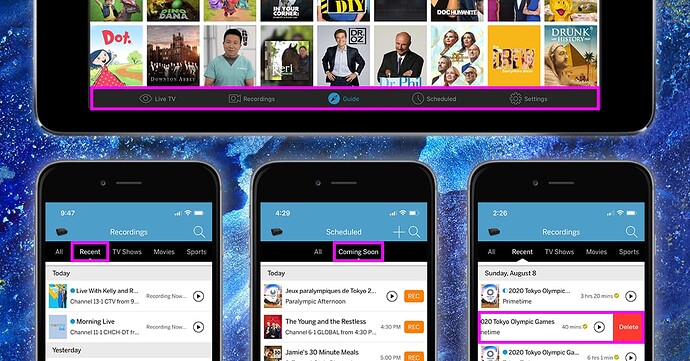 ---
About This Update
Version 2.0.0 of the Tablo app for iOS has a brand-new bottom menu layout that makes it simple to navigate between screens on even the smallest iOS devices.
It uses the latest back-end communication technology to ensure interactions between your iPhone or iPad and your Tablo are fast and efficient.
This major architecture change means that fan favorite screens and filters like 'Recent Recordings', 'Coming Soon', and 'Failed Recordings' are now available on your mobile device.
This update also includes numerous bug fixes and performance updates.
How To Get It
The app is being distributed in a staged rollout.
If you're already running version 1.9.2 of the Tablo app and have automatic updates enabled on your iOS device, you should see version 2.0.0 sometime in the next 7 days.
If you'd like to try it immediately, you can update manually via the App Store.
(NOTE – Customers who are still using the discontinued 'Tablo Web App' for iPhone should delete that app and make the switch to the 'main' Tablo app as soon as possible. Unfortunately, Tablo Connect pairing can not be saved from the 'Tablo Web App' when switching to the Tablo app on iOS.)
As always, if you have any questions or encounter any problems, feel free to post them below or touch base directly with support.