Is anyone else having this issue?
Yes, just connected mine yesterday. After 15 minutes of viewing, the Fire device rebooted. I was then able to watch the show for 40 minutes without it rebooting.
I also notice that playback is not smooth. Every few seconds you'll see the video jump. I checked another new Fire device and it did the same thing. I checked my LG TV app and it is fine. I also watched YouTube on the Fire device and that was fine. I also noticed that the video was slightly lagging the audio track.
I assume you guys are talking the brand new Fire TV device. Hopefully this is just an app issue that can be resolved quickly. Keep us posted.
How do you like the new device otherwise? Are there any real plus's/minus's from the 2nd Gen Fire TV box?
Same experience here watching Thursday night football. Little glitches in the picture. Not buffering.
My dad is having that "jumping" issue. He bought the new 4K fire tv stick and the picture seems to pulse on a regular cadence. He has it on 2 other Roku sticks and doesn't have that problem.
Correct, it's the new one that just got released this week.
I'm not experiencing any benefit yet of the newest model but it supports new video resolution enhancements like HDR. Same interface as 2nd generation box.
We've got one of the new Fire TV's on the way, so we hope to narrow this down soon. I can't imagine that the new hardware would induce pixelation into the video - that just sounds like a reception issue. But reboots of the Fire TV and video stutters could be related to the new hardware and how the app interacts with it. We hope to reproduce this internally soon.
Thanks looking forward to your findings.
Same playback issues others are reporting. Not particularly impressed with the new Fire TV. It does not seem to be an upgrade over my previous generation Fire TV box. I think I'm gonna return it.
Same stuttering issues and glitches here as well. Recorded a news segment that has a ticker and you can watch it jump when viewing on new Fire TV. I can play the same clip thru Roku or Apple TV and ticker is smooth and no glitches. Same recorded segment!!
Stutters on two new Fire TV version 3 but not on two old Fire TV version 2.
Same here. First time Fire TV user using the new Fire TV device. Audio seems OK but video jumps/jerks almost every 1-1.5 seconds. Giving me a headache trying to watch Formula 1.
Just installed the new 3rd Gen Fire Stick last night with the Tablo App. Tried to watch football and other shows today and the video was really jumpy. First had it installed use the dongle for a direct connect to the router and then I swapped out and used the 5G Wi-Fi connection with the same results. Do we need an update to the Tablo App for the new 3rd Gen Fire stick??? Thanks.
Set up TABLO on my android TV yesterday to watch the NFL game. No issues at all! Video was normal, until I switched back to TABLO on the 3rd Gen Fire Stick and had the jumpy video. This site says this problem has been closed – so that does mean the software techs have written a software update that we will be seeing soon???
I did merge another post on this topic with this one so we could keep things organized. That may be why you're seeing a closed topic.
We believe that this is an issue w/ the Amazon Fire TV 3 itself, as users of other apps are reporting similar issues.
Since we're in Canada we had to wait for international shipping to get our AFTV3 so it still hasn't arrived at HQ. Once it does we'll do some thorough testing and see if we can push a fix to work around the issues, or work with Amazon to find a solution. (Or both!)
Just how many TV's do you guys have there?

WOuld be interesting to sometime have a blog post or something that runs through your guys hardware inventory - I'd guess a few phones, a few Amaxon device, a few Apple devices, the odd Roku or 10. And a hecking lot of televisions.
Who's in charge of the remotes? or do you have each remote chained to the device it's controlling?
So many. So. So many.
I guard mine with a look kind of like this: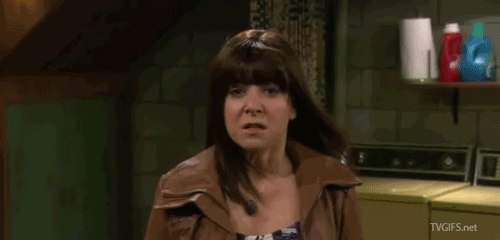 But most of them have labels printed from our cute pink label maker. (It was on sale.)
Any updates on this issue? What topic was this merged with?
We're expecting our new FireTV to arrive next week.