Happy Monday folks!
Last night the team completed the first major update of the Automatic Commercial Skip server.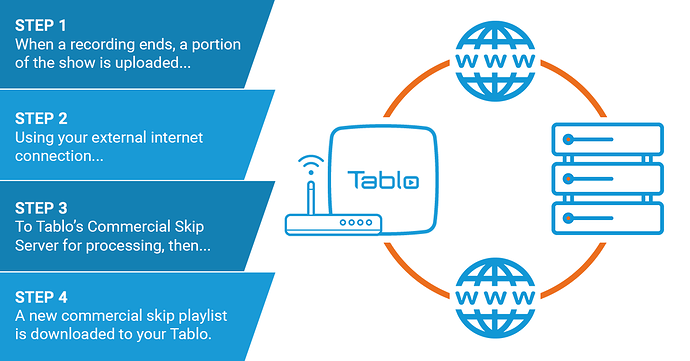 Because the algorithms and machine learning live in the cloud, no firmware or app updates are required on your end.
Need a recap of how the feature works and how to enable it? Head to the Tablo blog:

Here's what you can expect for airings recorded today and moving forward:
Improved Detection of 'Start of Program' Content
You should now see successfully completed recordings begin playback at the 'true' beginning of the program content, whereas previously you could have still been shown the ending of the previous program.

Improved Detection of 'End of Program' Ad Content
Cold closes and 'next week on' previews won't be skipped nor anything else after these short 'end' segments as this should be the true ending of the program.

Improved Ad Detection Performance for Recordings with Moderate Signal Quality Problems
Previously, recordings with moderate signal quality problems could have resulted in inaccurate skips despite successful processing. Overall playback experience for recordings with slight signal blips should now be improved.
Additional tweaks and improvements are still planned for the coming months.


We hope you enjoy these improvements to the Automatic Commercial Skip feature more than this family enjoying their 'snuggies':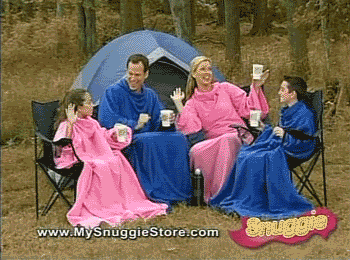 If you have any questions or feedback about this update, please let us know below.