No issues at all with CBS 5.1 KPHO, looking at it now. Also all of my rebooting issues are gone…thankfully.
Thanks, I'm all good again. Seems a reboot was necessary for some reason.
I didn't see this forum until after I reported my problem to Tablo. I am only posting here to thank Tablo support for their prompt efforts to resolve this. Very happy with them.
thank you guys for the quick follow up! seems to be working great in Peoria AZ
Just confirmed with the team at KPHO that they switched back to the main encoders at 9 a.m. and everything is still running smoothly so we should be out of the woods on this issue.
Their quick response was a huge help in getting this resolved ASAP.
Big thanks also to the folks who provided remote access to their Tablo units so we could narrow down the source of the problem for the engineering team in Phoenix.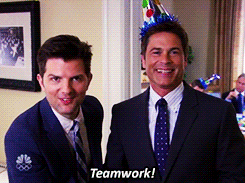 So it really is just a single broadcasting station?

No need for extra-thick heavy-duty aluminum foil protection from a network with scrambling technology to obsolete DVRs conspiracy

?
---

paranoid killers

Or it was just a test to see how well the technology works…
I am experiencing the same flickering/ split screen issue on one channel, NBC 20-1 zip code 33954. The signal is one of my strongest. It happens both live and recorded tv. It comes and goes across a few minutes.
I am a new user but have the impression it was working ok for my first week, but started about a week ago. Any way I can trouble shoot.
This would lead us to believe it's not the same issue as reported above which was consistent.
If you're seeing pixelization/audio drop outs, it may be an antenna signal issue:
I'm in the 33957. I'm having the same problem as above, split screen, broken picture with wbbh-tv (NBC). It appears that WBBH has recently done an upgrade to thier signal. Can Tablo help correct this issue as it did in the Pheonix area?
Are you seeing the same thing when the antenna is connected directly to the TV?
Can you take a picture/video?
I'm in 33914. Here's a screen recording.
No pixelization, no dropouts, audio is perfect.
Sometimes the video appears zoomed in for a couple of seconds, then it flickers, for a while, then the whole screen is squished in the top half while a duplicate flickers on the bottom, for 30 seconds, then for a minute it is ok then it flickers.
Thanks! That's helpful!
And when did this start happening?
I took a quick peek at the station's social media profiles and didn't see anything regarding antenna issues.
Anyone seeing the same thing when the antenna is connected directly to the TV?
I checked on a TV with an antenna connection. Didn't see any issues.
I know this started at least last Friday, as my 11/1 recording of Blacklist has the issue. I don't record much from NBC.
I think this might be related to the ABC frequency change which happened Tuesday/Wednesday last week. I think that they're actually sharing a transmitter with NBC temporarily. But I can't find any official confirmation of which frequencies they're actually on right now. tvfool and antenna web have the old data, as best I can tell.
@TabloTV - PLEASE put some indication of the actual RF frequency in the scan results screen. Just the web client would be fine.
Thanks for the details! We'll let you know if we need access to your Tablo to pull some video.
UPDATE - We've got access to a few Tablo DVRs in the affected area and will be reviewing video this afternoon to identify/confirm the issue with this broadcaster. Stay tuned!
I am in the 33936 area and am having the same issue with wbbh (nbc). It started last thursday night after rescanning because of ABC frenquency change.
UPDATE
#2

re: WBBH in Ft. Myers, FL

We have confirmed the source of the picture issue with WBBH is the exact same thing we saw happening with CBS in Phoenix in September.

The crux of the issue is a missing parameter in the broadcast stream.

We've emailed the team at WBBH and hope to hear back from them soon.
I live in 33904. Also having problems with the local NBC station. How complicated is this for the station to fix? Is it something we can expect soon?
Last time around the Phoenix team was able to implement the fix quite quickly.
We're hoping to speak with the team at WBBH this afternoon to talk about next steps.
Stay tuned!