Hey all,
There are a few threads on the forum about two separate issues:
Tablos with active subscriptions showing 'No subscription' in the Settings menu of the Tablo app(s).

This issue is the result of some server upgrades that took place last week, and should already be fixed on any units impacted. If for some reason your Tablo isn't recognizing your subscription, select the 'Refresh' button below the subscription status in the app.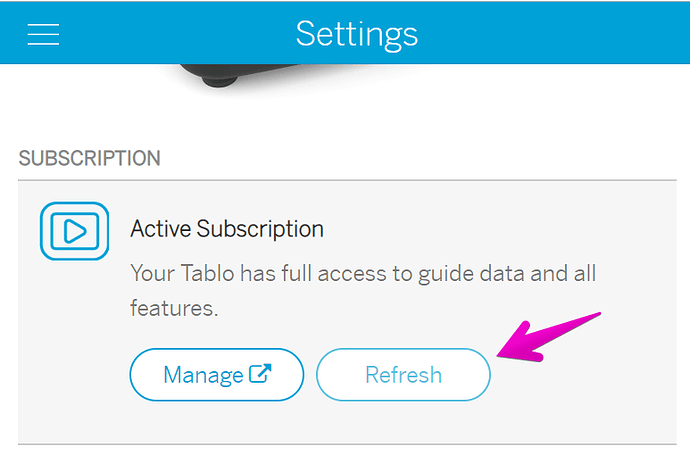 The second issue is that some shows are not recording despite showing up in the 'Scheduled' screen.

To solve this, unschedule and reschedule the shows on this screen, and all future airings should be recorded normally.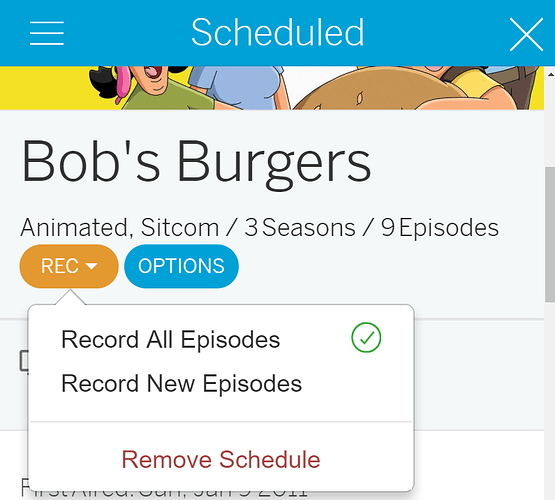 For those with a significant amount of scheduled shows, send our support team a ticket and we'll get back to you with instructions for remote access. We should be able to reschedule your shows for you. However, please note that this may take a couple of days as we work through this.
We sincerely apologize for the inconvenience and appreciate your patience.