I've been a tablo user for a couple of years now. Once of the best decision I have made.
However, the last year or so, I have been experiencing bad reception on most the channels that I watch frequently such as ABS, CBS, FOX etc. My zip code is 53024 (greater Milwaukee area) and I have a Mohu Leaf 50 which should be more than sufficient for what I need.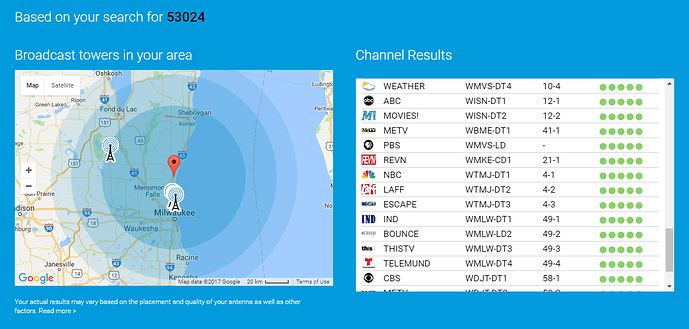 The antenna has always been in the same location and I have made no changes. This issue happens I would say 50-60% of the time where I see pixelation, sound going in and out. There are some days everything is ok. Other days the issue is present, but I can still watch a show and follow along. Occasionally there are bad days where a show is unwatchable.
The logical assumption here is the issue with the Antenna and not the Tablo device.
The question I have is, how do I figure out what is wrong?
Is it something wrong with the Antenna (unlikely since I get clear reception for some channels and to be safe I got an antenna which is more than what is required for my location, leaf 30 would have been sufficient in theory)
Did anything change in the way networks was broadcasting? Would be great if there is anybody on this forum in the area who can verify they are able see local channels without issues (my zip code 53024, north of Milwaukee, WI).
Could it possibly be something wrong with tablo?
Regardless wife is not amused. Appreciate any help or insights you guys may have.
Thanks