I really dislike the super-hyped antenna scams I see on broadcast TV. I really love watching Court TV which is broadcast OTA in my area. They have an ad on heavy rotation for a product called ClearTV Premium HD that claims you can get rid of cable and satellite and watch "crystal clear 4k UHD TV for free."
Here is one review excerpt: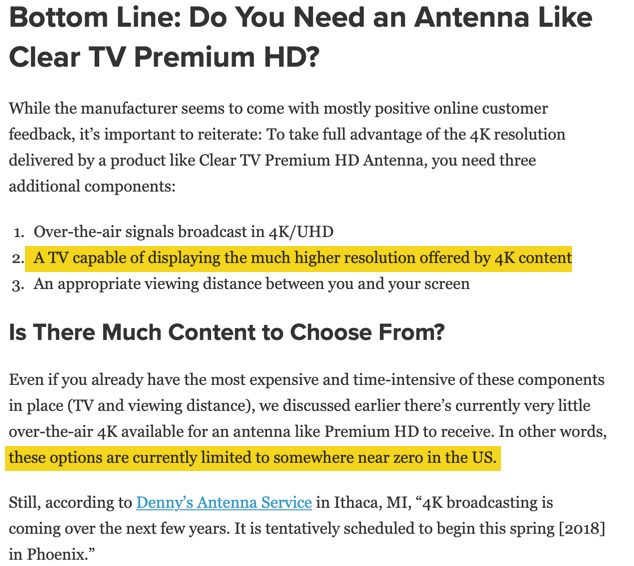 Clear TV Premium HD Antenna Reviews
This "review" also fails to mention that you cannot buy a TV today that has ATSC 3.0 receivers, let alone that all older TV sets never will have them. If the standard and broadcasts are ever implemented these folks will need a new TV or converter box.
It really is a shame that some folks not educated on OTA will see these ads and waste their money on garbage like this.
Here is a link to the scam website selling this: