Hi everyone -
Just wanted to share this great piece from Bloomberg about how tech companies and ISPs are working together to make WiFi better: https://www.bloomberg.com/graphics/2017-end-of-terrible-wifi/
It's got some really neat graphics including this one that shows just how cluttered the 2.4 GHZ band is. If you're experiencing buffering you may wish to switch your video devices to 5 GHZ.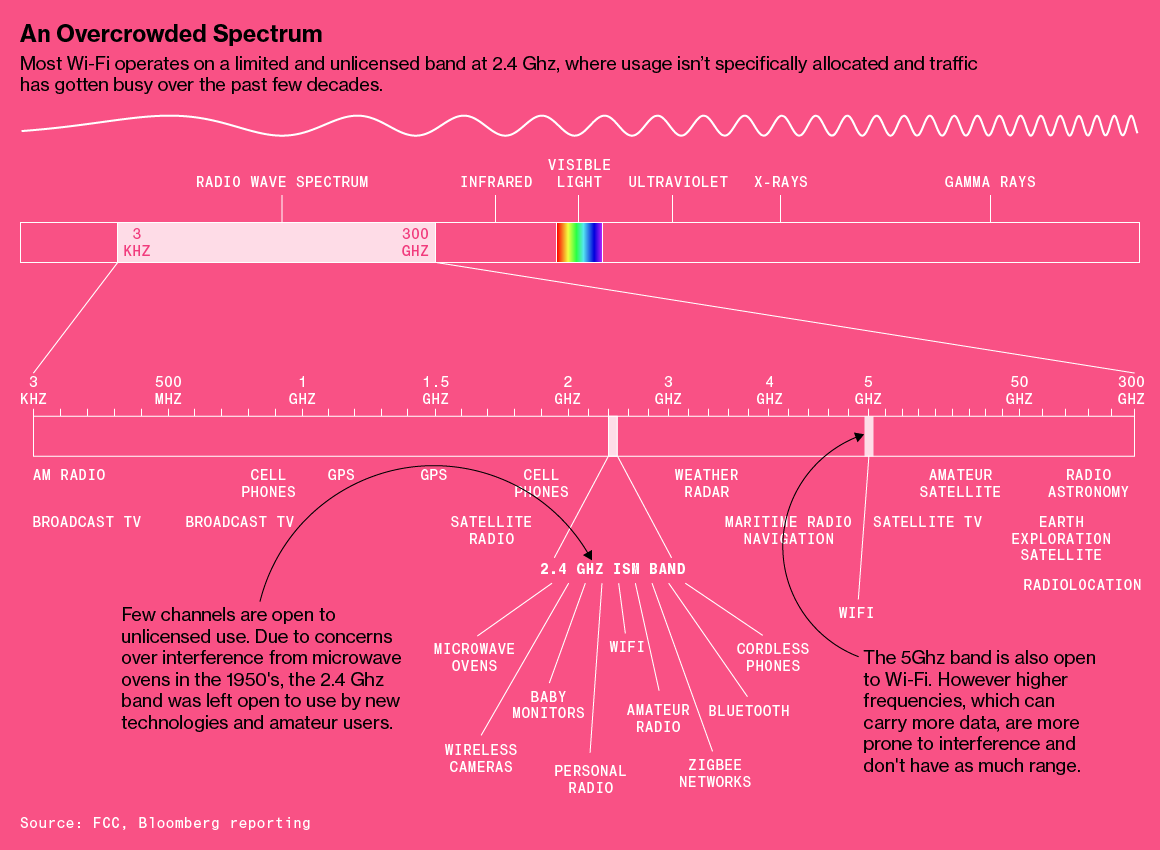 Placement is key too. While it's not really practical to put your router in the middle of the room on a ladder, it's best to avoid hiding it in the bottom of a cabinet too.

We've got some more WiFi tuning tips here:
https://www.tablotv.com/blog/10-ways-ensure-your-wifi-network-ready-streaming/
Taking the time to try at least a few of these tips can make a big difference in the speed and stability of your home network!