Well, if nothing else the Dual HDMI keeps me on the edge of my seat waiting to see what happens next.
The other night I watched a recorded episode of Wheel of Fortune. Afterwards I tried to delete that episode and was presented with the never ending spinner of doom.
Up, down, left and right buttons did nothing. I clicked the Back button and was returned to the main menu. When I clicked back into Wheel of Fortune the tile that was the show I watched and tried to delete was a white X. I tried to delete that tile and received the spinner of death. Oh well.
So tonight I watched the next episode of Wheel, and the exact same thing happened when I tried to delete that episode, now I have 2 white X tiles.
Trying to delete a recording:
.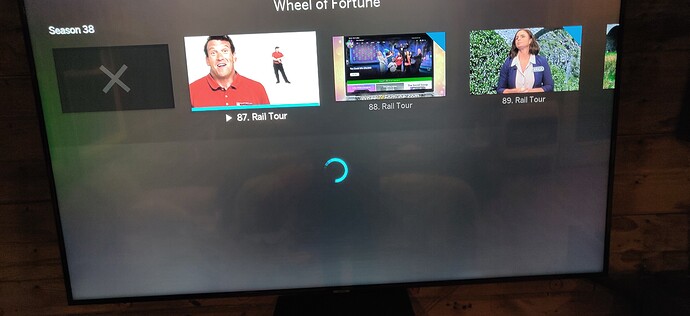 Two X tiles;