Fellow Tablonians -
I have an Amazon Basics 25 mile antenna with no amplification. For purposes of my question assume that I cannot move my antenna from the general area in which it is placed. Every station I want is within 2 miles of my house and the receiption is generally fine. But one station (ABC Channel 2.1), also less than 2 miles away, has spotty reception more often than I would like. When I look at tvfool, I see that the placement of the ABC broadcast antenna is not grouped with the antennas for all other stations. Here is a screenshot: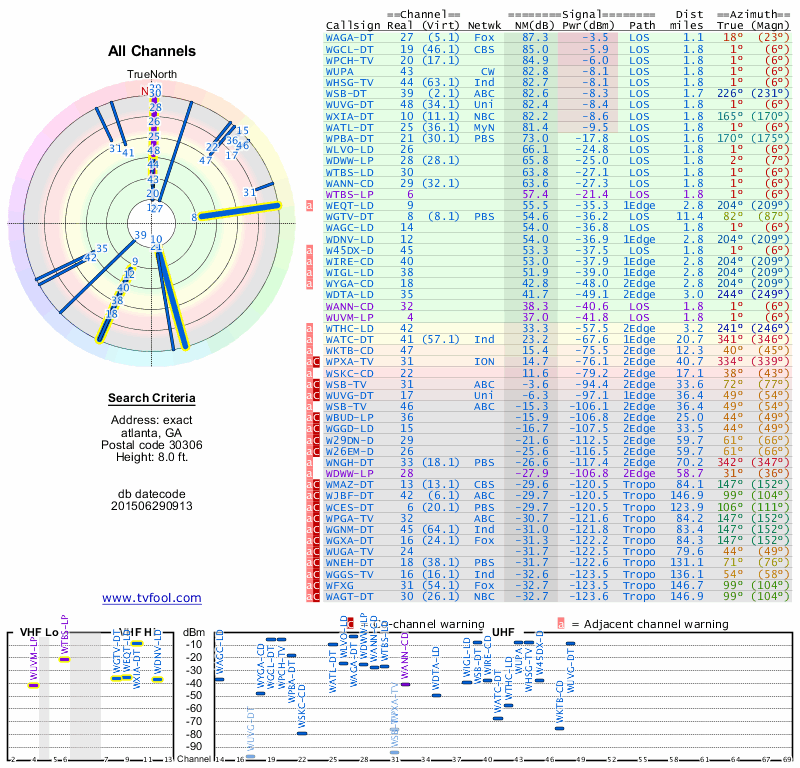 Do you have suggestions (I don't mind buying a new antenna to replace the Amazon Basics if necessary) for how to get better recption on the ABC channel without hurting my reception on the rest of the channels I get?
Appreciate any suggestions you might have.