I figured out my issue. Thanks for the suggestions
Does performing a new channel scan find any channels?
Sounds like it might be DOA. One other long shot thing to try would be a new power supply (Tablo sells them for $12).
What kind of Tablo does your mom have? 2 or 4 tuner?
If not too old, maybe Tablo could do something.
Also, does bringing up the Tablo with no hard drive attached make any difference? Tablo will play Live TV without a hard drive.
Not sure if this would affect it but try clicking refresh in your guide subscription.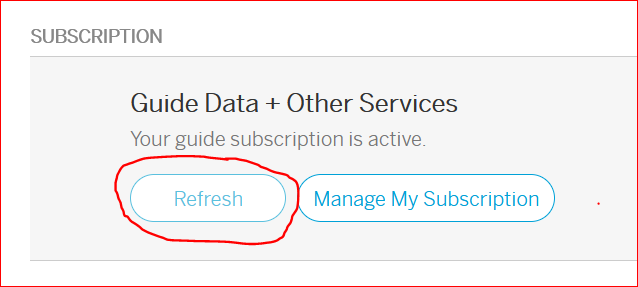 don't you first have to have channels to get guide data to associate with them?
Yeah sounds logical. It's been a long time since I had to do that refresh thing, can't remember why. Just throwing it out there.
Does it have an internet connection for access to channel availablity?