Last night, one of Tablo's subscription servers encountered an issue which caused a small subset of Tablo units to temporarily forget their TV Guide Data Subscription statuses.
This means that recordings scheduled on affected units for Friday, June 14th may fail and other TV Guide Data subscription-required features and services may be temporarily unavailable.
We apologize to those affected and have taken steps to prevent this issue from occurring in the future.
If you are running Tablo firmware 2.2.26, you can correct this problem immediately.
Go to my.tablotv.com and connect to your Tablo.
From there go to SETTINGS > SUBSCRIPTION > REFRESH.
(If you have more than one Tablo, make sure to follow this process for all units.)
Reading this post on Saturday? If your Tablo was affected, this problem should have resolved itself during your Tablo's overnight maintenance period, with no intervention on your part.
If you are running Tablo firmware 2.2.24 or older, you may need to take the additional step of toggling the recording setting on your series schedules.
(Go to SCHEDULED > SERIES > REMOVE SCHEDULE then re-select RECORD ALL or RECORD NEW.)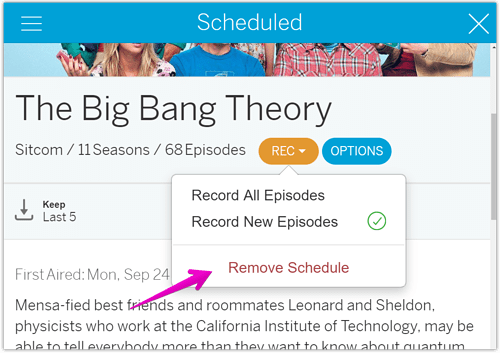 If you're still encountering any issues with your Tablo, please let us know or contact Tablo Support directly.