Hi there Tablo Family -
For the next few weeks at least, the entire Tablo HQ team will be working remotely as we follow the advice of local health authorities to strictly limit social interaction.
We are all healthy * knock on wood * and hopefully this step will help us stay that way.
(Nobody wants to be Chris Traeger in the 'Emergency Response' episode of Parks & Recreation)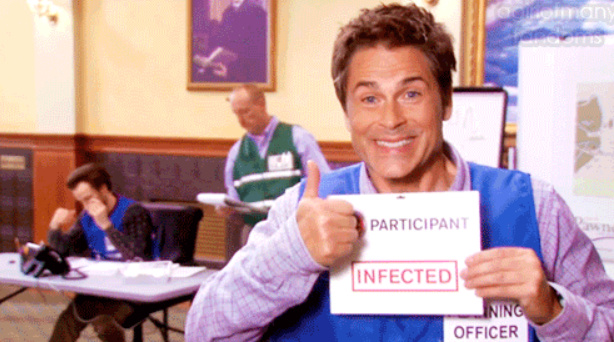 This should not affect the level of service we're able to provide to you.
Our customer support team is still reachable via our regular contact methods (ticketing system, email, and phone).
Have a quick question? Try using our powerful site search:
https://www.tablotv.com/how-it-works/
Or contact us via Facebook or Twitter.
Ordering a Tablo from our online store?
For the time being, US orders will still be shipping in 1-2 business days. Canadian orders may be slightly delayed but will still ship within 2-4 business days.
Obviously, this situation is fluid. We'll continue to keep you updated as the situation evolves.
In the meantime, wash your hands, stay safe, and enjoy working on the backlog of shows on your Tablo.
Thanks,
The Tablo Team