Hi there Tablo family -
Hope you're all doing as well as can be expected and staying healthy.
A small update is now available for Android mobile devices and the original Fire TV/Android TV app in preparation for Tablo PREVIEW becoming the main app for TV-based devices and an updated Android mobile app.
If you haven't yet tried Tablo PREVIEW, download it today and give it a whirl. You can still use both the original app and Tablo PREVIEW for the time being.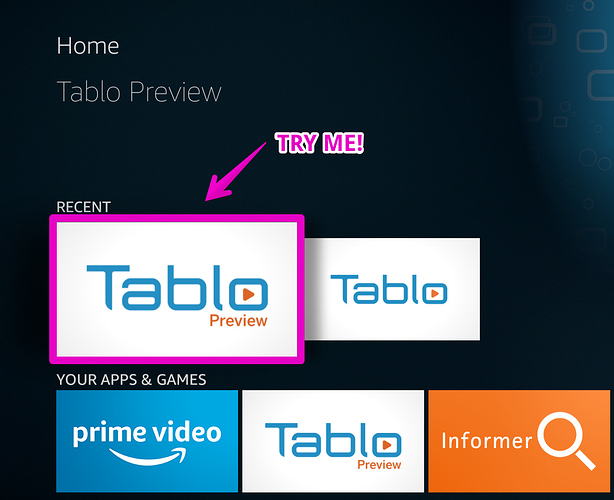 ---
Tablo Android Mobile & FireTV/Android TV App Update (v. 1.8.8)
Small change to Tablo Connect pairing data
---
The change will save existing Tablo Connect pairing data and allow it to be retrieved and used by Tablo PREVIEW and the new mobile app when they're rolled out. This will help ensure that you won't have to re-pair devices with your Tablo when the switcheroo happens.
If you have any questions or concerns, leave a comment below or drop us a line.