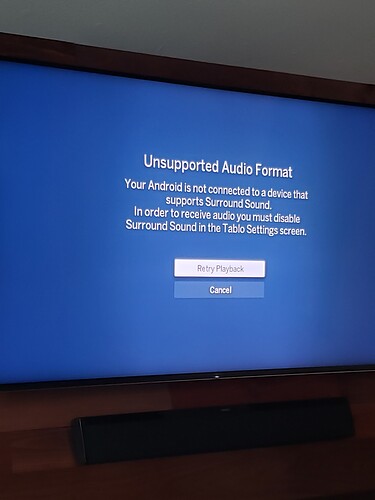 Equipment: Sony XBR65930E w/Built-In Chromecast & Chromecast v3 Dongle
As of today, we are getting the "unsupported audio format" error when using Tablo app with surround sound turned on. When we turn the surround feature off, the sound works, but no longer in surround. This happens on both live and recorded TV.
When we go to built-in Chromecast on the TV, we still have Tablo Preview App, which plays the sound fine.
We power cycled the Tablo, TV, and uninstalled and reinstalled the app.
Android Device: Chromecast (Google)
Andoid OS 10.0
Tablo Firmware: 2.2.34 (2108110)