Hi,
It seems there are quite a few threads on this issue (see bellow), but no one has provided any information or resolution.
The problem being: Sports (anything really that's "fast action") where the content is being broadcasted at 1080i seems to look terrible on the Tablo, irrelevant of platform - Roku, FireTV, browser, etc.
Eliminating bandwidth/wiring/etc - no wifi, local network all ethernet cat6 with gigabit switches, which really doesn't matter since the firetv ethernet adapter is 10Mb I believe, and the Roku is 100Mb, and the Tablo 4 tuner is 100Mb too.
Samsung TV - smoothing has been turned off, but even with on it made no difference.
The settings on the Tablo I have tried are both "1080" settings – the 720@60fps with 10Mb, and the 1080 with 8Mb – on both there is no change/difference.
I've tried multiple other tuners, and so far this only seems to be an issue the Tablo (I have had the Tablo 4 tuner version since June of 2015)
Here are some relevant links:
---
So, the question being - what is the problem and is there a fix for this (if not yet, is there one planned)? This seems like an actual problem, and as more and more OTA content is moving to 1080i (currently 11 out of 16 channels I receive), this is starting to get quite frustrating.
Here are some screenshots of what the 1080 content looks like: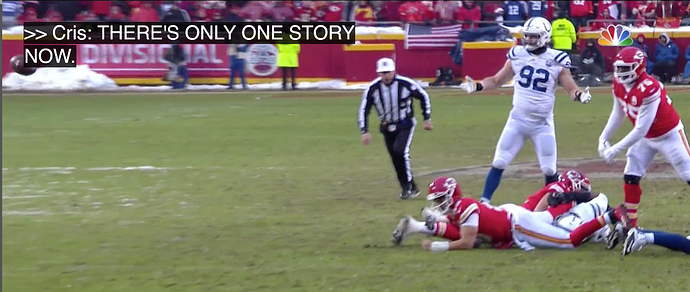 and