I initially had this working fine. Then my router from Rogers ( Hitron CODA-4582u)died and the new one is giving me issues setting up port forwarding. Oddly the new router gave the Tablo a new static IP. This is a grab of Tablo settings showing the configuration it wants.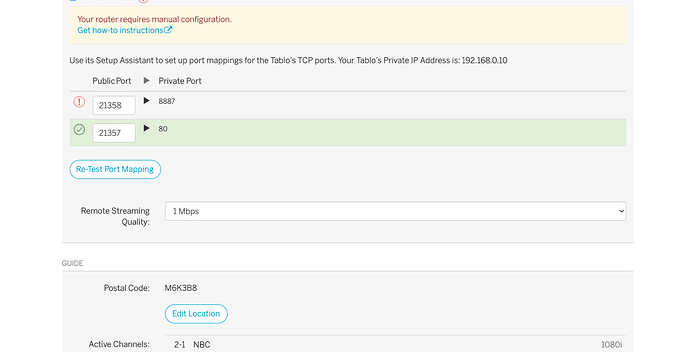 So I went into the router and set the appropriate port.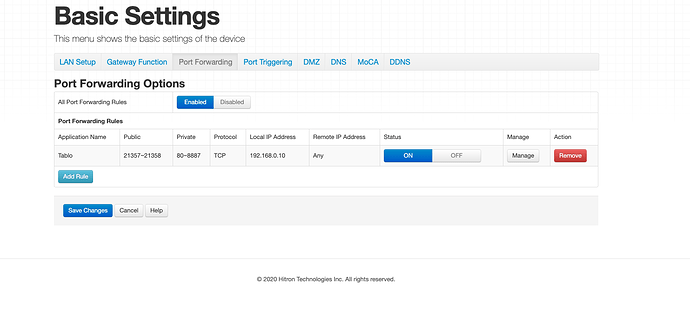 But when I go to create a rule with the selected ports, this happens.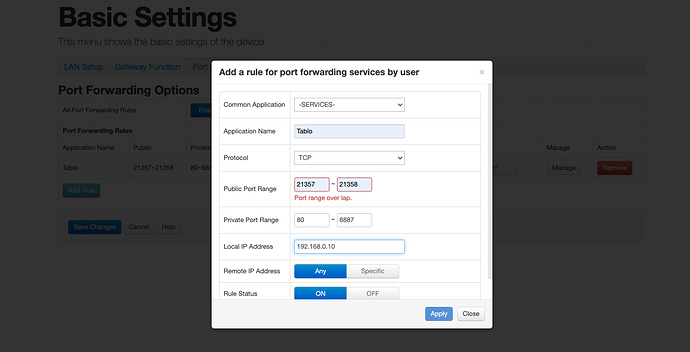 Any idea what I am doing wrong? UnPnP is on.
Thanks.