I am trying to figure out how to set up port forwarding for my Tablo Quad to work using my Nightwark R7000. I have already logged into my account and gone to the port-forwarding section in the advanced setup. but cannot get it to configure properly.
Tablo tells me that the external port numbers are 21759 and then 21758. It also proves the Tablo IP Adress and Data Port Numbers:
x-x-x.8:8887 to forward to 21759
x-x-x.8:80 to forward to 21758
I have attempted to set up below using the IP address above. X-X-X.8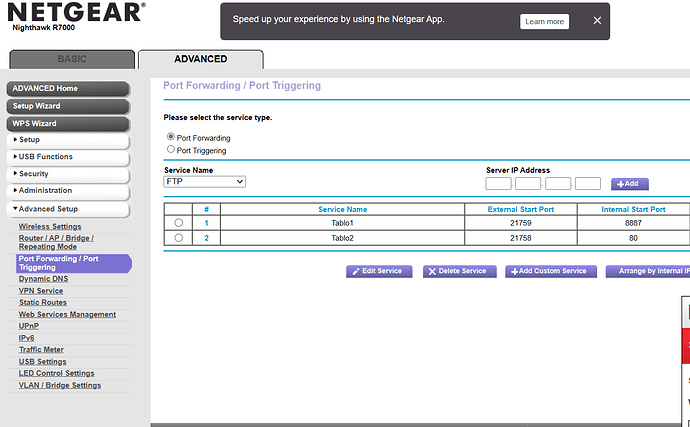 What am I doing wrong as it still does not work. I will admit port-forwarding is foreign to me. Thank you in advance!