Hi,
I've been trying to set up port forwarding for Tablo Connect for months.
Here's what Tablo is telling me to do:

And here's what I've done on my Verizon FIOS router: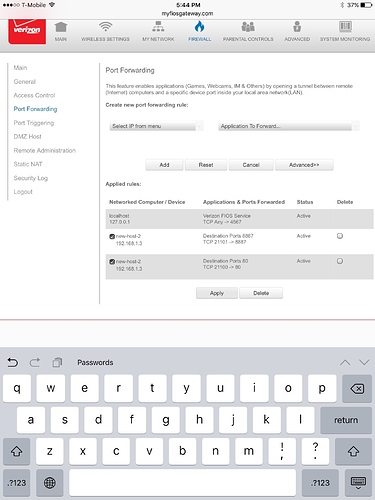 I think I have the Tablo address correct, and I think I have all the port numbers correct. Tablo doesn't like it, though, and still asks me to reconfigure manually. Can someone please help?
Thank you!