I recently dropped Comcast TV, and switched to Tablo/OTA. So far, everything is going great, but it seems I'm having an issue with one channel pixelating every 30 seconds. Sometimes the Tablo drops the signal and has to re-buffer. The station in question is CW, and honestly, it's not a dealbreaker if I can't fix it (it'd be nice though). Everything I look up, says it's supposed to be a strong signal and Tablo itself gives if 5 out of 5 during channel scans.
My hardware:
TabloTV 4 tuner
Antenna is an AmazonBasics Ultra-Thin Indoor HDTV Antenna - 25 Mile Range. It looks like they've revised their hardware selection since I bought this, so I'm linking to the 35 mile range one. It looks the similar. It's mounted up high on my second floor wall and pointing at (near as I can tell using iphone compass) 320 degrees.
Here are my TV Fool results: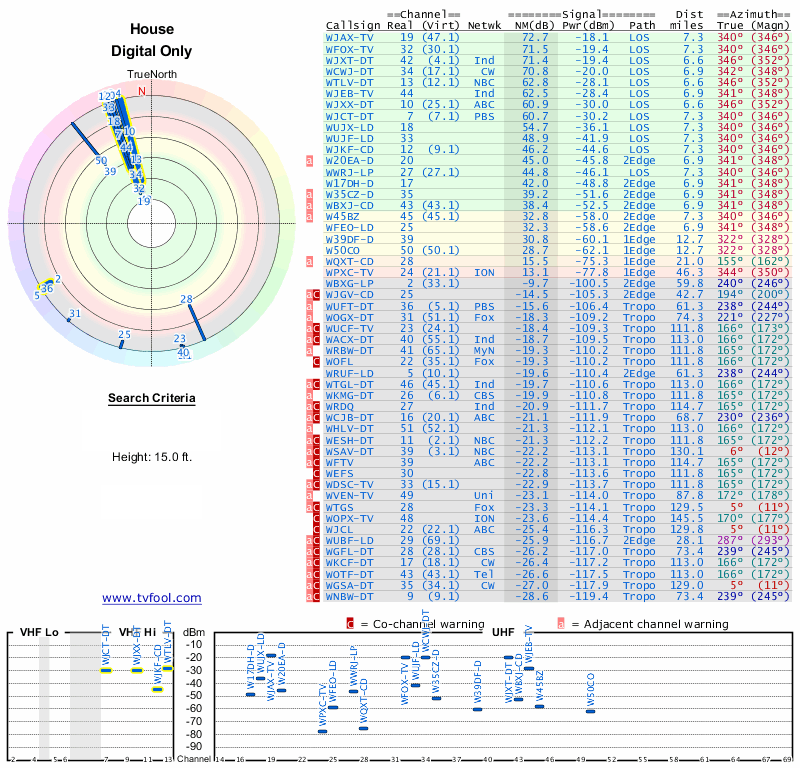 Any advice on getting the CW channel to show up clear like the others? It's strange because during a channel scan Tablo gives PBS 3 out of 5 which comes in perfectly. It gives CW 5 out of 5, but has pixelation issues.
Thanks.