Hi there Tablo family -
A new Tablo firmware update is on the way for 4th generation Tablo devices.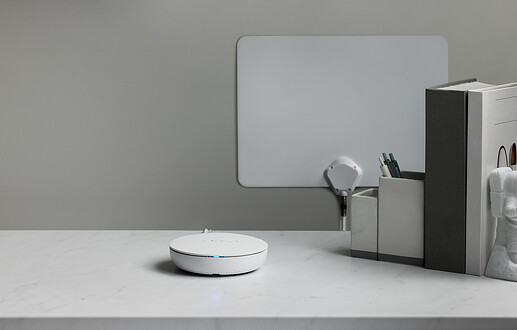 When your device is eligible for the update, a notification will pop up within your Tablo app and will look something like this: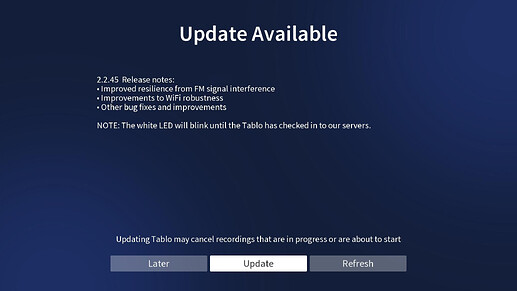 Here's what you can expect:
---
Release notes for Tablo (4th Gen Only) Firmware 2.2.45
• Improved resilience from FM signal interference
• Improvements to WiFi robustness
• Other bug fixes and improvements
NOTE: The white LED will blink until the Tablo has checked in to our servers.
---
If you have trouble connecting to your Tablo after the update, wait 10 minutes, then reboot the Tablo and try again.
Some things to note about firmware updates:
Do not reset your Tablo during the update process - this can cause faults on your hard drive.
When it is powered on, your Tablo checks every 24 hours to see if an update is available.
If you initialize a firmware update during a recording, this will cause your recording to fail.
You can choose to delay the firmware update, but please try to keep your Tablo as up-to-date as possible to enjoy an optimal experience.
At any time you can check for and process available firmware updates from SETTINGS > ABOUT YOUR TABLO > TABLO FIRMWARE > CHECK FOR FIRMWARE UPDATE
For other tips and tricks on successful firmware updates, head over to the Support Portal.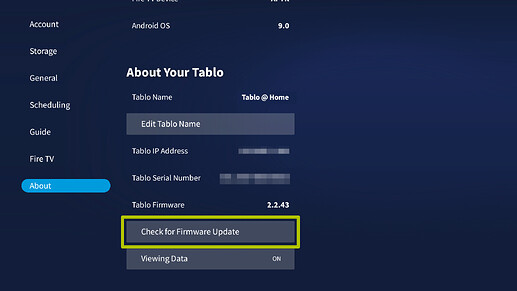 If you have any feedback or questions about this release, please post them below.
If you need support assistance, place a ticket and we'll be in touch soon.