I got a "preview" box / product this morning, will be available (in store) at Best Buy, no later than the 11th. Amazon orders are supposed to be delivered by the 11th for Prime. I had pre-ordered two of the Premiere + devices last week, so this will be a gift for somebody, after I've set it up and run it through the paces.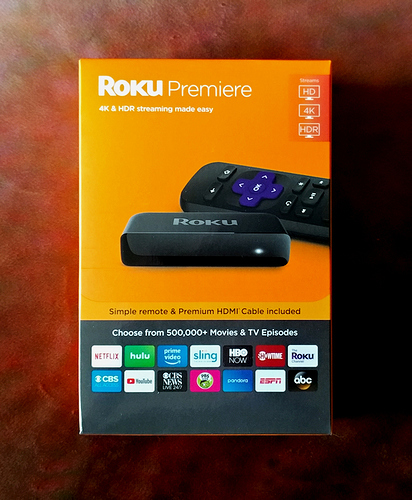 I know very little about Roku. Replaced a Roku 3 with an Ultra about a year or so ago, had problems with long wait times for channel load, until I loaded a micro SD card. My greatest area of concern and curiosity is whether or not they've increased the internal storage over the years.
If it turns out to the be same, I'll probably end up replacing my pre-order with Ultras. Anyone have an inkling as to how much internal these may have? I'm told the old Roku 3 was 256 MB, don't know what the (older) Ultra is.