Hi,
my.tablo.tv will not find the tablo on one computer (laptop) but works fine on another (desktop) using the same browser (chrome)…seems like something is blocking it from finding the Tablo on the laptop. Also the tablo app doesnt work on the laptop but I can ping the tablos' IP address @192.168.1.201.
This is as far as I can get on the laptop.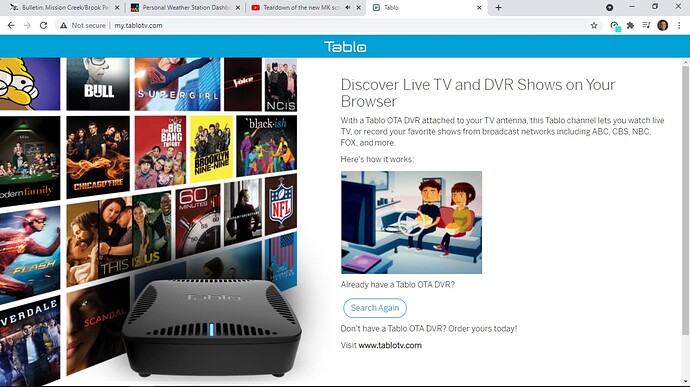 Any known fixes or permissions that are needed?