Though they admittedly state they're unsure as to how long they will remain or last, and that they face legalities that may force them to cease … for the time being, they're offering free local affiliates in six cities with the hope of expanding. Availability at this time is as a Roku channel.
I'm in one of the cities today and had a chance to see it first-hand. The Interface / GUI is fantastic, the channel offering amounts to the three major affiliates, along with ten or twelve affiliate sub-stations. Here's a shot:
.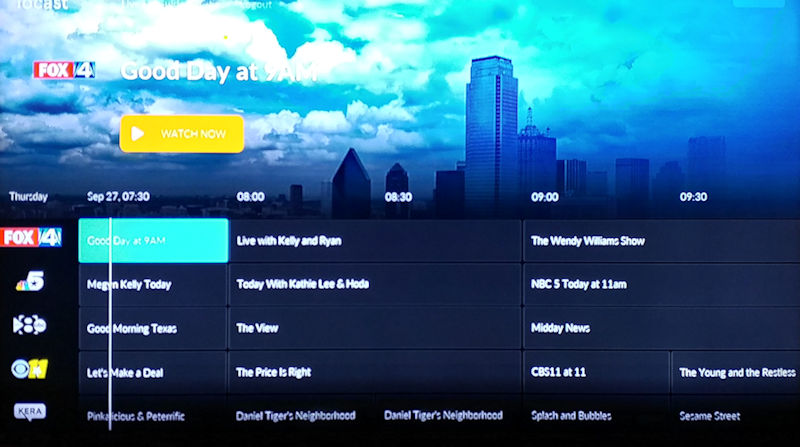 .
I scanned around and perused it for about a half hour this morning, found it to be quite polished, for a start-up project. My hat's off to them, hoping to see them in several more U.S cities by next year at this time.
…