There are very few times when I want to watch a live TV program, I use my Channel Master Stream+ for that because there is no delay between channels, and everything looks great (no need for transcoding, etc.).
And because I can never leave well-enough alone, I upgraded my Xbox One S to receive live TV. Ordered the Hauppauge tuner, plugged it in, did a scan and WOW. First of all, the tuner itself delivers better results than my Tablo, HD Homerun, AIRTV player and Stream+ … about the same as my Recast.
The GUI is excellent, it looks great. You can scroll up & down through channels without referring to the guide, the same way Tablo does with Roku & Fire TV. If there's anything good enough to record, it's being done in the background somewhere on my Tablo, Recast, etc., while I watch the live event here.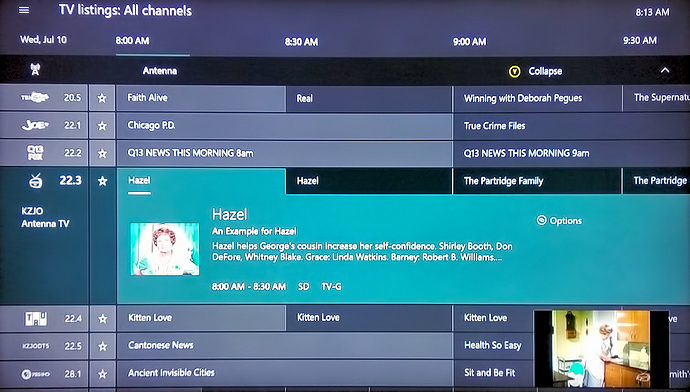 Had no idea Hauppauge made these & for that matter, knew nothing about the company (or it's products) to begin with. This is a very fun and interesting discovery, albeit several years late. For the rare, live TV viewing, this is now my go-to method.
Just forty-nine bucks for this little gem, worth every dime to me. Am I the only one who's never heard of these guys?