Hi everyone!
It's so crazy to think that two years ago at this time, we were hand-delivering the very first Tablo beta unit… Now we've got this massive forum full of awesome Tablo users like you chatting about the product day-in and day out.
So from all of us at Tablo HQ to all of you, thank you so much for a great year and happy holidays to you and yours.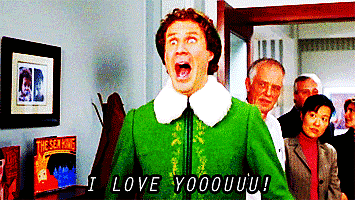 Tablo HQ Holiday Hours
The elves at Tablo HQ will be taking a bit of time off to spend with their families over the holiday season but we will be open on a reduced schedule should you need a hand.
Our holiday hours will be as follows:
December 24th - 9:30 a.m. - noon ET
December 25th - CLOSED
December 28th - CLOSED
December 29th - 10:00 a.m. - 4:00 p.m. ET
December 30th - 10:00 a.m. - 4:00 p.m. ET
December 31st - 10:00 .am. - 4:00 p.m. ET
January 1st - CLOSED
We'll be back to regular hours beginning January 4th.
If you need immediate assistance, there's lots of great resources at www.tablotv.com/support and your fellow forum members are always willing to lend a hand as well.