Happy Friday Tablo fans -
This is a note mostly for our American friends to give you a heads-up Monday is Canadian Thanksgiving.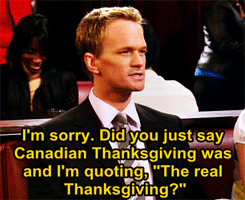 We'll be out of the office stuffing our faces with our families on Monday so you'll have to be a bit more patient with us.
You can still place a ticket at any time, or leave us a voice mail and we'll return your message on Tuesday.
If you need help right away, the answer to your question might already be here on the Community or in the Knowledge Base.
To all of our Canadian fans, we hope you have a great long weekend!