Could it be open vs closed GOPs and the attack of the killer bee-frames.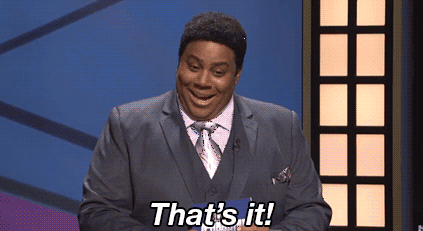 Doesn't matter to me when they started working on a fix. What does matter is when they actually deliver one…
Reading their post above, it appears that added problems with the FireTV Cube (besides those already existing with the 4K FireTV) may have pushed them over the edge in actually "owning" the solution to this…
In any case, all I care about is getting this resolved so I can retire the 1st Gen 4K FireTV's I had to purchase…
Amazon has pushed a software update to the Fire Cube (still 6.2.2.1, but the build value has been changed to NS6221/1326) and the Tablo app still does not work. Constant stuttering persists.
Any news from Tablo on their update to fix the issue?
I'ld be willing to beta test the new firmware if that is helpful (I have a FireTV Cube, Two Current Gen 4K FireTV's, and one 1st Gen FireTV, a Roku Ultimate, and a handful of generic Android boxes…).
…as long as I can roll back to a production version if something bad happens…
That's something that we would like to do in the next little while. Just want to get a bit more drive time on the current beta before we start giving it out to folks in your situation.
Stay tuned!
Known issue with the Fire TV dongle and Fire TV Cube…read this for more background…
I believe a "workaround" for the issue is being tested right now.
Thanks Nilwx for the info. It there is not a fix quick I will have to return the unit. Too bad because I like it but the Live Play and recordings are almost un-watchable to me.
Just got a new Tablo 4 Tuner plugged into my router. I am running a WD My Passport 2TB with it and streaming to a new Amazon Fire TV dongle. Everything recorded or "play live" seems to sutter or drop frames every few seconds. The Fire TV seems to be good as it streams other sources without a problem. The Passport is one I have had videos on and played them on a my computer without a problem. I have tried to reduce the Live TV Quality to HD 720 - 3 MBPS. I rebooted the Tuner but that did not help. I called the Support Help Phone but they are only there when I am work and I am sure they want me at the set to trouble-shoot. Any ideas on what to try? Thanks Bill
Unfortunately you are simply out of luck at the moment. Tablo is not compatible with the 3rd gen Fire TV dongle &/or cube. Amazon is unmotivated to address the issue & Tablo has yet to develop/distribute a fix.
Tablo works very well with the 2nd gen Fire TV devices & the Fire sticks, but that is of little consolation for 3rd gen Fire TV owners.
It's not just Tablo (despite an assertion I read above that 'everything' else works just fine with new Fire devices). SiliconDust has a pinned entry specifically for Fire TV problems. They politely state that Fire has a … unique … method of implementation. There are also posts of stuttering regarding the Cube in the HDHR app as well.
There's actually even more complaints with regards to latency issues surrounding the chipset used.
Could it be that this Amlogic processor is one of the first Amlogic processors to support hardware decoding of VP9 profile 2. And that VP9 is a Google video format used heavily by YouTube.
And thus h.264 and h.265 may be driven by a software library. And that this library may be supplied as part of Google Android TV - Oreo.
And that this library may not like open GOP's where a b-frame references cross GOP boundaries. And if there is a video that demonstrates the problem and this video passes H.264 certification and not work with Amazon Fire OS Cube maybe the Cube H.264 could be decertified.
That would tend to piss off the 1000 pound gorilla.
An news on pending updates from Tablo?
Tablo says they had a fix in testing. How's that going?
Can't discuss beta releases.
Become a member of the beta team.
Sadly there aren't a lot of folks with the newer Fire TV devices in the beta pool.
Seems to be going well on our devices internally, but we'll be offering early beta access to folks like you in the next week or so.
Stay tuned!
Probably not a lot of folks using the newer 4K FireTV devices with the Tablo product simply because it doesn't work with them!
I'm glad to help beta test any new firmware. I expect you can contact me directly via the email address associated with this account when the time comes. Please be aware I will be out of the country starting next week and not returning for several weeks. I wont be able to test anything until the second week of August or so…