What are you using to watch?
Also, what quality setting are you using for Tablo Connect?
@Crasgar We'd really like to take a look at this and get the specifics. Can you send us a note? Let us know if this happens on all channels and remote streaming qualities.
I have this issue except the banding happens on the right side of my screen when I'm using Safari on my MacBook Air as well as when I'm using the Tablo app on my iPhone. It happens at 750kbps Remote Streaming Quality, but it does not happen at 1Mbps. I haven't tried any other settings because those are the two I primarily use when I'm viewing remotely.
On my Android 6.0 phone, I get the same problem at 750kbps. Here is a picture of it. The bottom is just a gray bar, while the right side is constantly flickering, usually in a green tint. Other quality settings (2 Mbps and under) are fine. This is also live TV (I haven't tried a recording yet).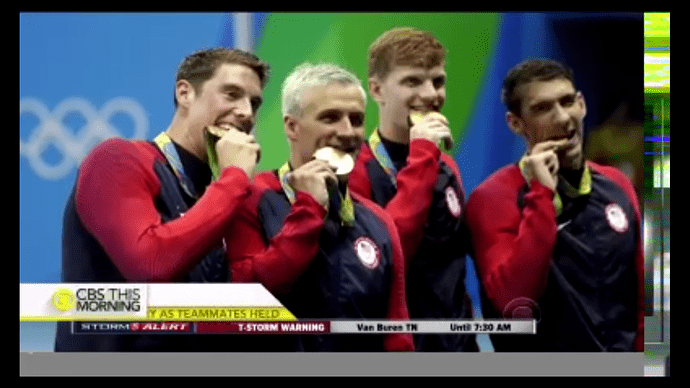 I have the exact same problem as @Crasgar. I am using a Fire TV stick for remote viewing. My problem occurs only with "Live TV" not with playback of recorded programs. My problem began several weeks ago.
I did a couple more test on my phone.
Recordings have no problem at any quality setting.
Live TV does have problems at various settings.
750 kbps - banding on right and gray bar on bottom (as seen in picture)
3 Mbps - Banding on bottom like @crasgar
4 Mbps - Same a 3Mbps
All the other settings are fine for live TV remote access.
I've just sent a note over. I did discover if I change the streaming quality to 2Mbps from 3Mbps, the banding goes away. The banding only occurs on Live TV, regardless of channel. I have not experienced any banding on recorded TV. By the way, this is on an Android phone, running Marshmallow (Android 6.0.1).
@Crasgar Thanks! Our team will take a look.
I am having the same issues as others described (including adjusting the settings to lower quality to avoid the issue).
It's a bit disappointing to see that this post started almost half a year ago and these issues have not been resolved. The main reason I went with Tablo over other OTA DVRs was the fact that I could stream remotely at a high quality setting (3 or 4 MBs) without issue (I travel a lot for work so most hotel Internet cannot support full quality streaming).
The device I primarily use is a FireTV, but I have noticed the issue in all devices I have.
Continuing to have the exact same issue as snowcat reported above. In addition, I can report that it does not occur at full quality. Guess there has obviously been no resolution to this issue in the last few months either. It is a bit disappointing because I have also been having the same issues as reported on here a while back with Verizon routes and port forwarding.
I am experiencing green banding at the bottom of my Fire HD7 tablet and on my new Samsung S8+ but intermittently (or under certain conditions). Interestingly enough, I realized that even though I am on my home network, I had both devices connected to my VPN service. Changing the remote streaming from 4Mbps to 2Mbps got rid of the banding. Here's a twist…I went back and chose a different VPN server, reset the remote stream setting to 3Mbps and then to 4Mbps and retested each time. The banding was gone on both higher settings and the picture was normal and good. I am looking at running my VPN service through my router so I am now wondering what will happen under those conditions. Will my Tablo recognize that I am on my home network and not require a remote stream?