@TabloSupport I'm trying to use the app from the LG TV app store to see how that works on my TV.
It just won't connect.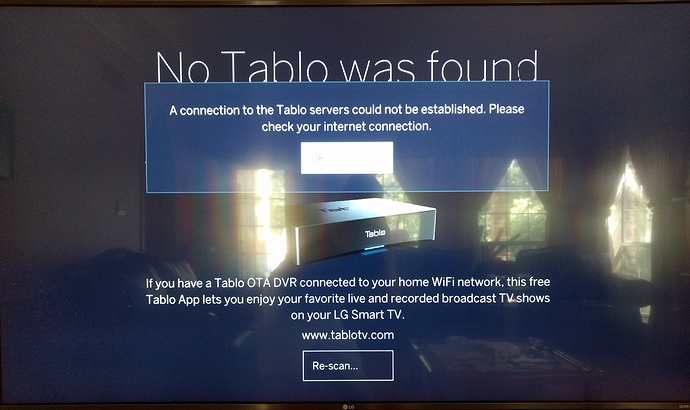 Other apps can connect to the network - Netflix, Amazon and a speed test.
Additionally, a connected Roku has no trouble displaying the Tablo interface.
I did check the network - it seems fine and I'm getting >70Mbps download speed on the LG TV.
I tried deleting the app and re-installing it. That didn't help either. Any other steps?