I am starting this thread for discussions of LTE filters and performance.
Although most of the time I have good TV reception, I am always looking for ways to reduce occasional pixilation, which may be due to 4G/LTE interference.
I have had good luck with this antenna. Most stations are >90 on a scale of 100, using an 8-channel distribution amp with 3-db gain per channel:
Xtreme Signal HDTV 8 Bay Bowtie Outdoor TV Antenna 60 Mile VHF/UHF (HDB8X)
I do notice its frequency range includes the zone of possible 4G/LTE interference above 700mhz: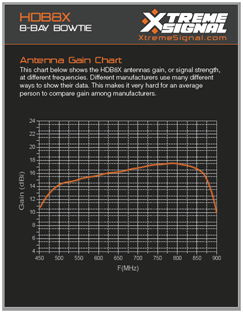 I have ordered this LTE filter from Amazon and plan to test results. This is the least expensive one I have found thus far.
The Channel Master CM-3201 at $25 is a bit too pricy for me:

I hope the images I have uploaded show up in the post. If not I'll repeat the posts with URL links.