I have a raspberry pi running pi-hole for ad blocking and I noticed something kind of strange. There was a huge spike in network traffic in the middle of the night.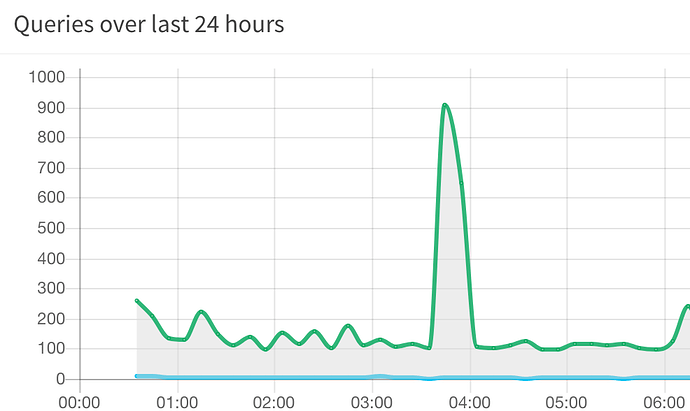 Looked at the logs and its coming from the tablo at a rate of anywhere from 1-10 requests per second.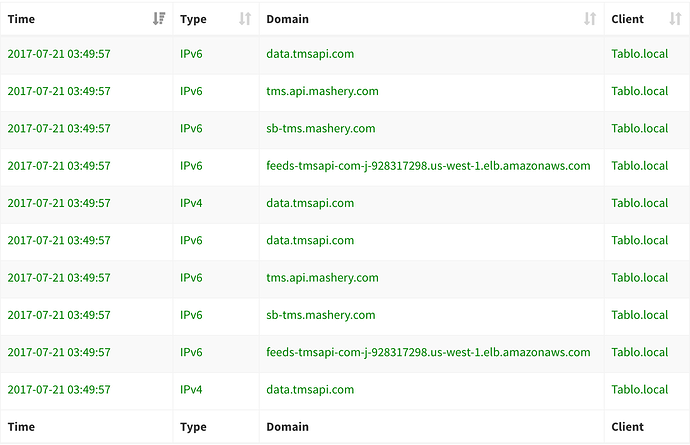 I did some googling and the requests seem to be ok, nothing nefarious. Is this type of spike normal?