Help!
I was trying to fix a few issues I have with my Tablo's recordings and what is displayed in the guide, etc.
I came across an entry that said (as memory serves): Enable TV Leanback mode (beta).
I wanted to know more and clicked on the line, but NOT in the checkbox. Now I have those stupid icons, and no way to navigate in the my.tablo web UI.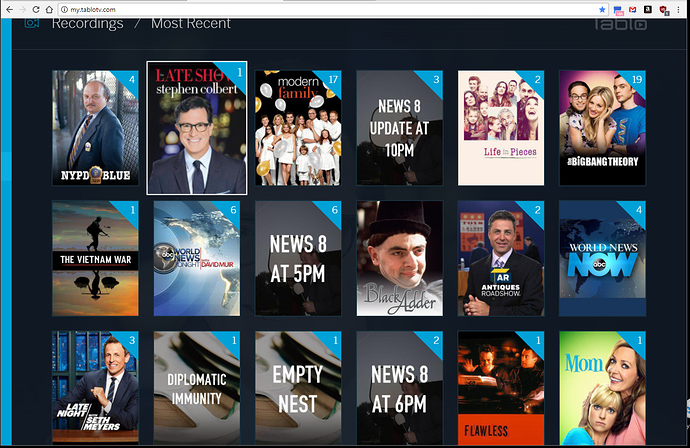 Edit: In case it matters, I'm using Google Chrome as a browser.