I received my Tablo Quad today from Amazon. I installed a 2 TB WD Blue disk drive. I connect antenna, power and ethernet to the Tablo. I get a orange light on back of router and a green flashing light on the Tablo and a sold blue on top. I connect to my.tablotv.com from my PC. I get the screen below.
Tablo%20first%20screen%20shot|690x374 I click on Connect and get the message below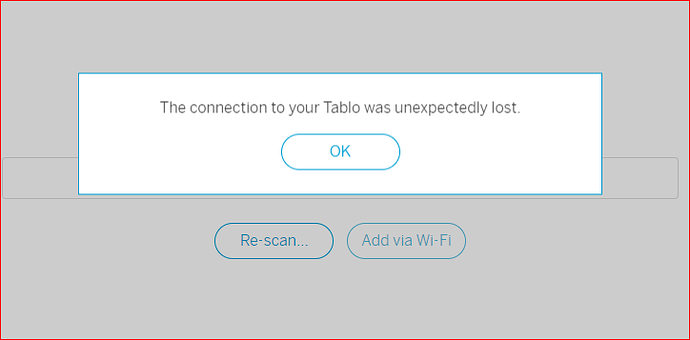 I get message saying 'The connection to your Tablo was unexpectedly lost. I unplugged ethernet cable and tried to connect to Tablo via wifi for Iphone and Amazon Fire. I get message saying 'Connecting… multiple times and finally a mesage saying Wi-Fi Connection Failure. Help. What do I need to do?
Thanks