The web app is "optimized for Chrome". Been trying this trial free commercial skip (nice, since web app missed beta period). Can't find which recordings have successfully been process and ready with commercial skip. Both Chrome beta -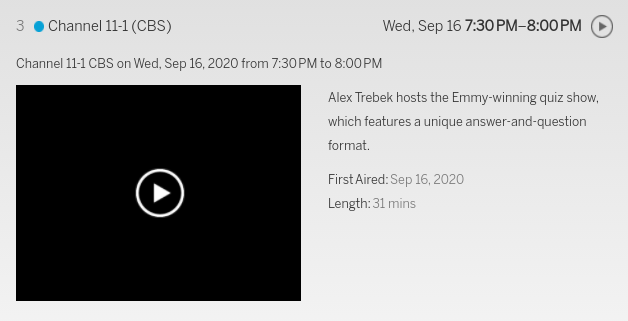 ---
and Chrome stable -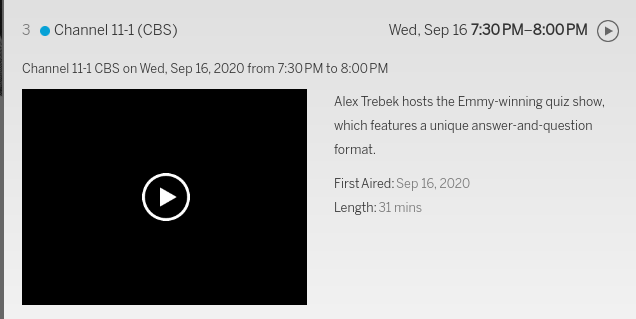 ---
---
Same episode listing from Firefox beta channel -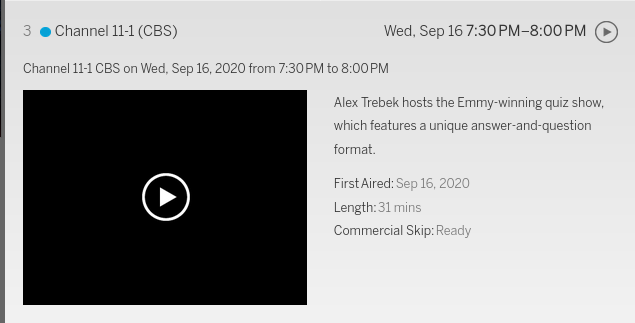 Firefox lets me know!
---
---
Even an obscure browser forked from mozilla's geko Palemoon -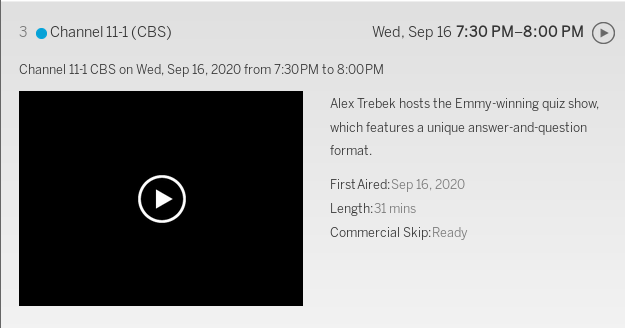 knows when it's ready!
---
---
What's up with that optimization? Any one using Chrome regularly? with different results?
The web app does get unannounced updates. It's now 1.9.4 build 984 [202008181147] have been forgetting to track. Last check was in July when it was 1.9.3 build 982 but I wasn't using com skip.
I don't use the web app for much beyond scheduling, so I'm not sure what else may be not be as optimized as one may think.