Hi everyone -
We also have an update on the way for Tablo PREVIEW, our app for Amazon Fire TV and Android TV devices.
Your app should update automatically over the coming day, but you can check the Amazon App Store or Google Play Store for the update if you're antsy.
This update includes an on/off toggle for the 14-day Live TV grid feature introduced in the last update, so please try turning the feature off if you found the app slowed down significantly for you since the previous update.
Also, a reminder that Tablo PREVIEW is the app receiving most of our development and attention for these platforms, so if you're currently using the ORIGINAL Tablo app on Amazon Fire TV or Android TV, please do give this version a try!
---
Tablo PREVIEW App Update - (v. 1.7.5)
Adds on/off toggle for 14-day Live TV Grid
Bug fixes & performance improvements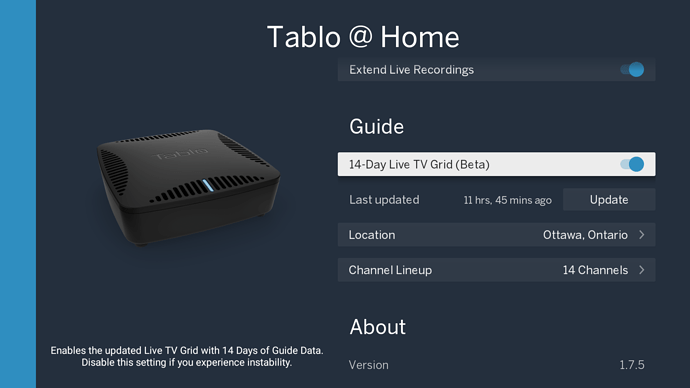 ---
If you have any questions, let us know below or send a note to our support team.