The resume function still doesn't work though.
Thanks "Projectguy" did the disconnect and hit the red X to clear sync and its back working again and with the playback controls and my resume also works…
Even with Airplay? Doesn't bookmark where I left off since the 1.3 update.
Resume is greyed out until the app connects and completes the sync, each time you load the app.
Hum… I've just watched 30 minutes of this show. If I exit playback, the recording doesn't display the elapsed playback time (see image). This used to work fine before. Firmware version is 2.2.16.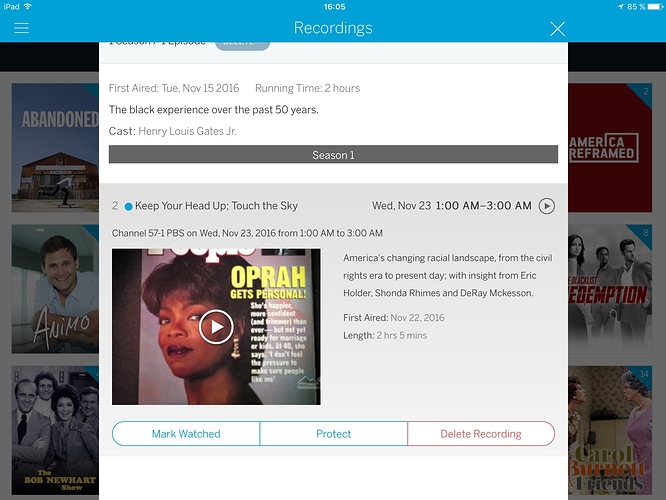 Tablo people? Any input on this? Another user reported the same resume issue a few weeks ago.
So I deleted the Tablo from the app using the X button, then did a new sync. All is back to normal with full guide info and all recordings. But new problem, all watched shows show up as unwatched.
So for example The Big Bang Theory icon now has a number 4 at the top right, but all the episodes have been watched.
Haven't had that problem. Watched shows prior to updating to 1.3.5 are still marked as watched.
Hey all - we're taking a look into the resume/watched markers functionality.
For anyone experiencing a blank live TV screen - let us know here, and try using the re-sync method: disconnect from the Tablo, use the red X to remove old data, then reconnect.
Did you do this while on your "Home Network"? I tried this away from mine with my iPad and now it won't connect to my Tablo at all. I'm going to lose a day without it I guess until I get home.
I have the same issue on my iPad after the update. The number in the top right corner of the that used to indicate how many unwatched episodes were there, now shows the total number of episodes regardless of if they are watched or not. Even watching a show has not decreased the number in the thumbnail image.
4/5 of TBBT episodes and all 4 of the Designated Survivor episodes are already watched. But the iPhone app shows 5 in unwatched episodes for TBBT and 4 for DS.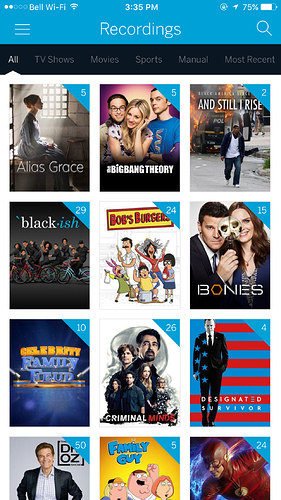 I stand corrected. Watched shows now appear as unwatched. Following @TabloSupport 's request earlier in the thread : I also had to re-sync all my data after updating to 1.3.5. Had a blank screen for live TV and for recordings.
All seems well. Followed the synch process described above and all seems well on my iPad.
I deleted the Tablo app from my iPhone 7 Plus running iOS 10 (haven't upgraded to iOS 11 yet), the re-installed it and sync'd from a clean install. The problem still persists - for example with Designated Survivor, icon shows 5 instead of the only 1 unwatched show. See below.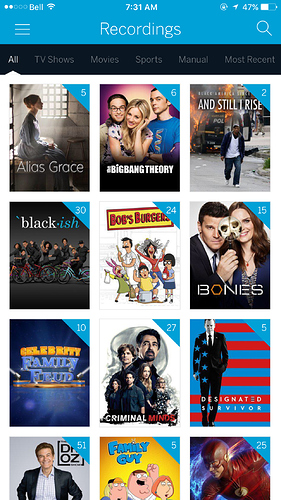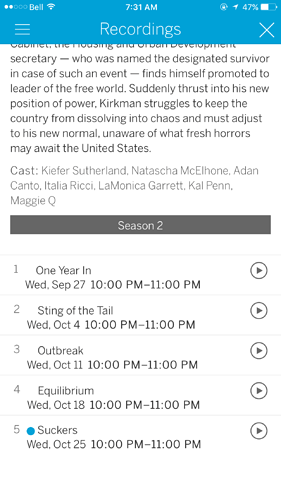 New recordings are not being counted. Following last night's recording, Frontline should now have a "10" tag, yet it still displays "9".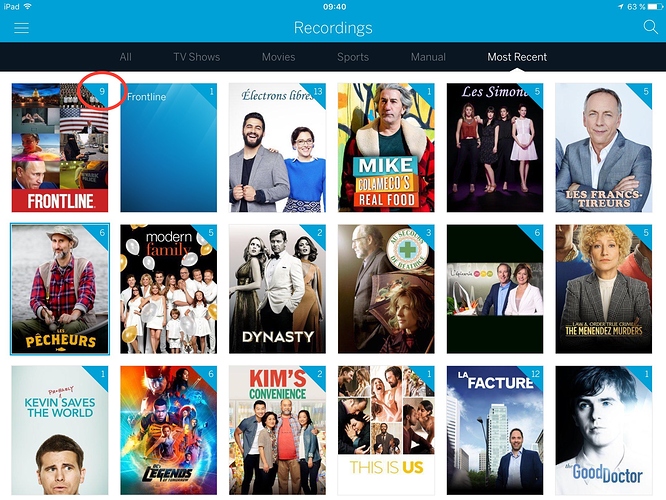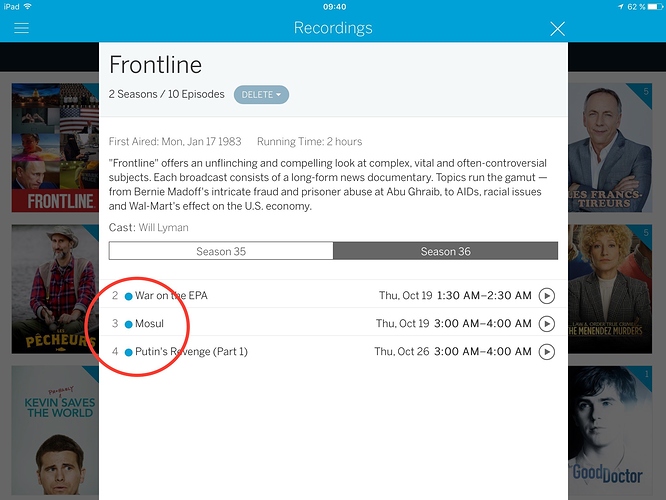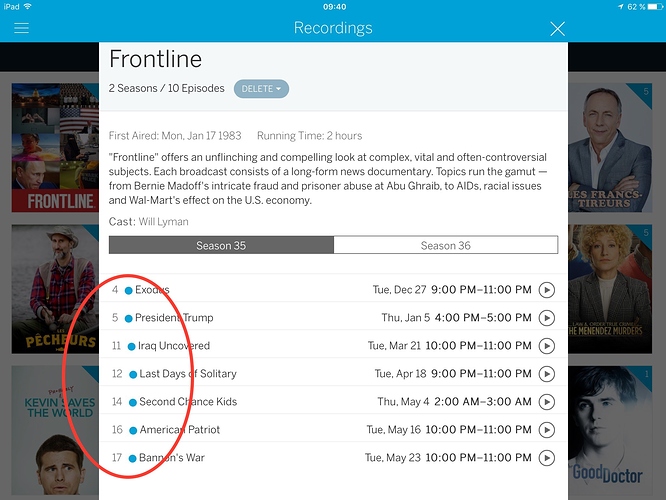 Note: Access to the Tablo through my web browser shows the correct number of episodes (10).
Hey folks -
A hotfix for the sync issue in the last update is on its way.
We are looking into issues with watched and recording indicators for a subsequent fix. Stay tuned.
Also… when looking at TV Shows… the channel and Genre selections are not working.
Delete app from iPhone and reinstall. Should fix this.
The update works fine for me on wifi, but over the cellular network, I'm still having issues. I can see the tablo, and sync is successful, I can add and delete recordings, but can't watch anything. Both live tv and recordings won't play. I'm getting the same on the app and through chrome. I have been able to stream to my computer, and any changes I make on ios like deleting programs work, so I know the remote access isn't the issue.
Anybody else able to watch live tv over cellular networks?