Hi Everyone -
We've also just pushed updates for Tablo's mobile apps on iOS & Android.
Like the rest of the updates they include some new options for the 'keep X' function introduced in 2.2.18.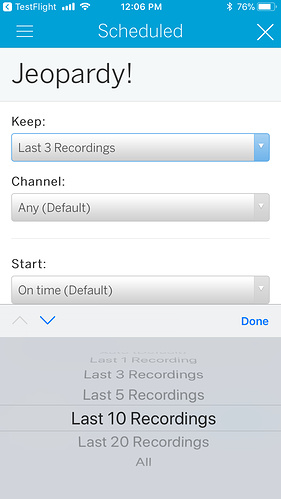 ---
Tablo iOS & Android Mobile Update v 1.5.0
• Adds schedule underline to the Live TV grid
• Adds "Keep 10" and "Keep 20" Recording Options
• Bug fixes
---
We hope you enjoy these updates!
If you have any questions or concerns, don't hesitate to drop us a line or comment below.